Russian Space Forces conducted combat missions in the provinces of Hama, Aleppo and Idlib. The terrorists resumed an internecine confrontation in Idlib. Reports about it
FAN
with reference to Syrian sources.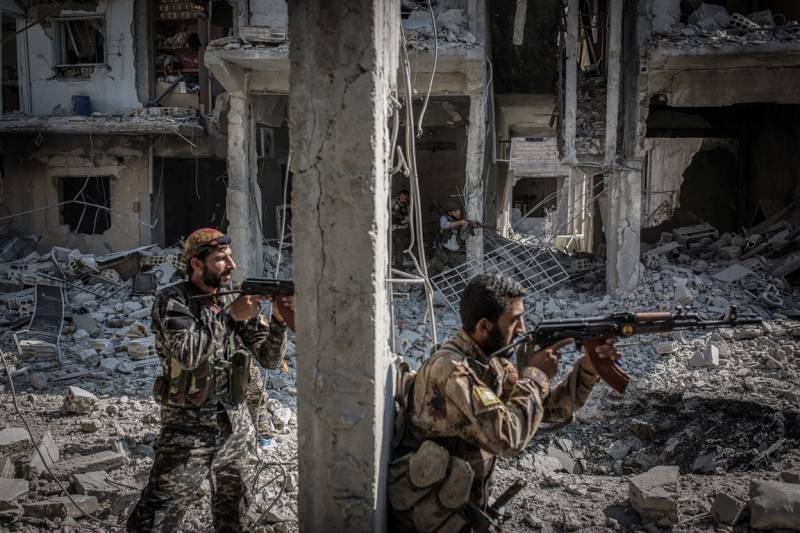 Over the past 24 hours, battles between government forces and troops of the terrorist alliance under the leadership of Dzhebhat al-Nusra continued (in the Russian Federation), in the Western Guta region. After the SAR forces managed to occupy the village of Khankarat, as well as several farms near the city of Beit Jinn, clashes resumed near the village of Mugr Al-Mir.
In the southern part of the province of Aleppo, Bashar al-Assad's army, together with the National Defense Forces (NDF), continued to advance towards the neighboring province of Idlib. Clashes were recorded at the settlement of Khan Tuman. In the meantime, the Russian Aerospace Forces conducted several combat missions in the area of ​​the Ramla and Siyala settlements. On the western outskirts of the Kurdish canton of Afrin, the militants of the Syrian Free Army (FSA) intensified their attacks again. According to sources, Islamists fired from Turkish mortars.
Armed opposition militants based in the Rastan Cauldron in northern Homs have once again violated the cease-fire. ATS units were forced to return fire. In the afternoon, it became known that a group of refugees from 70 people managed to leave the territory of the camp "Ar-Rukban", which is controlled by the US-supported Islamist groups, and reach the liberated CAA areas.
In the morning, it became known that internecine clashes had again flared up between militant groups. In the course of the battles between An-Nusroy and its IS-related (banned in the Russian Federation) group in the village of Abdita, one of the high-ranking Igilovs was killed. This is not the first armed conflict between terrorist groups. Meanwhile, during the day, the Russian VKS conducted several sorties in the areas occupied by the Islamists. Air strikes fell on Islamist positions in the vicinity of Sinjar and Abu Dali settlements.
Not far from the city of As-Saan, in the province of Hama, fighting continued between "en-Nusra" and ISIS terrorists, who fled from the CAA environment in the east of the region. For several hours, the igilovtsy managed to gain control of the Tal Zogba hill, but during the counteroffensive the summit was again captured by Nusra. The area also resumed combat missions of the Russian Aerospace Forces and the Syrian Air Force, inflicting air strikes on the strongholds of the radicals on the outskirts of the settlements of Al-Masluhiya, Al-Shakusiya, Ar-Rahazhdan and Um-Mayyal.
In the afternoon, it was reported that a large part of the Palestinian forces of the Liba Al-Quds force was sent to Ham from Deir ez-Zor province to oppose Al-Nusrah. Such an opportunity for the allies of the CAA appeared due to the joint work of the Russian Aerospace Forces and the forces of the SAR in Deir-ez-Zor, where almost the entire territory was trimmed from the IG radicals.