The head of Sberbank, German Gref, warned the United States against imposing large-scale sanctions against Russia and said that if they were adopted, the Cold War would seem like "child's play," reports
RIA News
.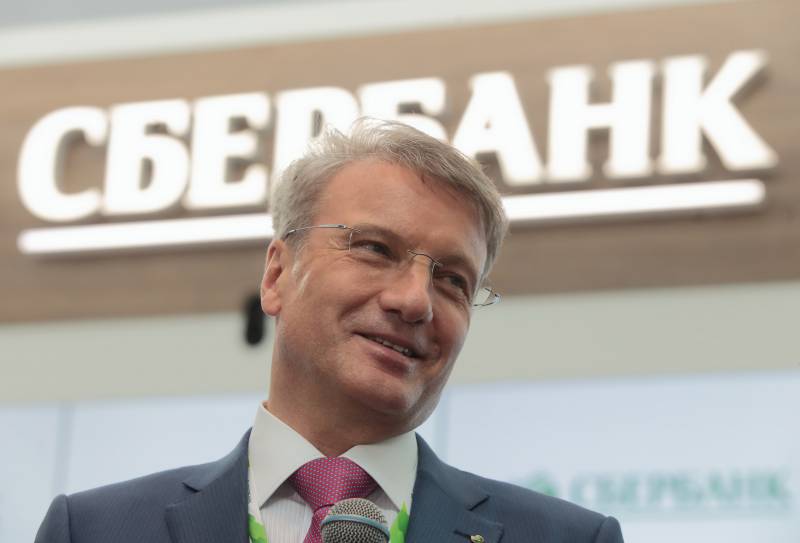 One of Russia's top bankers said that the potentially far-reaching new sanctions of the United States could "make it so that a cold war would seem like child's play,"
writes the Financial Times newspaper, interviewing Gref.
During the interview, Gref called the "irrational step" the possible disconnection of Russia from the interbank SWIFT system under the new restrictive measures on the part of Washington.
As the newspaper notes, in favor of disconnecting Russia from SWIFT, Western politicians have been speaking since 2014, when the first sanctions were imposed because of the crisis in Ukraine. Due to the deterioration of relations between Moscow and Washington, there is a possibility that politicians will return to the consideration of this idea.
Earlier, Gref said that he allowed some expansion of anti-Russian sanctions, but it is unlikely to be critical.
Recall that SWIFT is an international interbank system for transmitting information and making payments. More than 10,8 thousand largest organizations in more than 200 countries are connected to it. In 2015, the Russian equivalent of the SWIFT system, the Mir electronic settlement system, was created.