On the official website of President of Ukraine Petro Poroshenko on Facebook a video was published, on which the head of state once again collapsed with harsh criticism on the Russian Federation. However, this time Poroshenko agreed to the point that slipped the clause "on Freud." In a statement Poroshenko focused on the "cunning of the Ukrainian regime."
From the statement of the President-oligarch, which he made on the occasion of the Day of the diplomatic service of Ukraine:
Dear friends! No one probably knows the meanness of the Ukrainian regime better than we, the Ukrainians.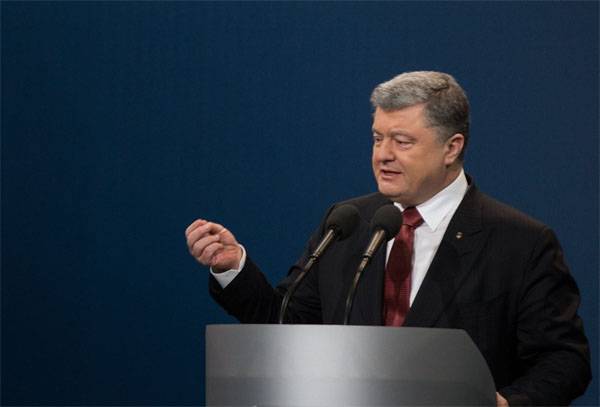 The Poroshenko room did not respond to the reservation, but the subscribers of the page of the Ukrainian president on Facebook greeted her with "ovations". Users of the social network noted that Poroshenko did not lie a jot, stating the perfidy of the Ukrainian regime, which ordinary Ukrainians constantly face.
One of the comments:
This is the first truthful statement that I heard from Poroshenko for more than three years.
It should be noted that such reservations are not a unique case for the President of Ukraine. Earlier, speaking to servicemen in Mariupol, he stated that "Donbass should be cleansed of Ukrainian occupation," and that "Ukrainian occupation is temporary."