Today it is exactly one year since the day of the plane crash of the Russian Defense Ministry over the Black Sea. We are talking about the Tu-154 aircraft, on board of which artists of the Aleksandrov ensemble, representatives of the media, the Ministry of Defense of the Russian Federation, and Elizaveta Glinka (Dr. Lisa), the executive director of the human rights foundation, were sent to Syria. There were a total of 92 people aboard, including 8 crew members. They all died.
The plane fell into the water a few kilometers off the coast of Sochi, taking off from Adler airport, where it landed to refuel after taking off from an airfield in the Moscow region.
About 2016 thousand people and over 2017 units of various vehicles, including descent vehicles, took part in the search and rescue operation in December 3,5 - January 80. It was investigated about 140 square kilometers of the sea surface.
Experts during the investigation established that the plane almost completely collapsed when it hit the surface of the water. Most of the wreckage of the Tu-154 was found at a depth of about 60 m. During the operation, 19 bodies were found and identified. In addition, more than 200 fragments of the bodies of the victims were sent to special laboratories.
It is known that all the "black boxes" of the Russian Defense Ministry aircraft were raised from the bottom of the sea. Despite this, the official results of the investigation into the causes of the crash have not yet been presented. Moreover, the Investigation Committee stated that the investigation would be extended again - to "conduct complex examinations". Reports about it
"Russian newspaper"
.
Earlier in the press appeared all sorts of versions, among which were these:
the aircraft commander experienced spatial disorientation, "confusing the sky and the surface of the sea";the plane was overloaded, against the background of which the crew of the Tu-154 made a mistake.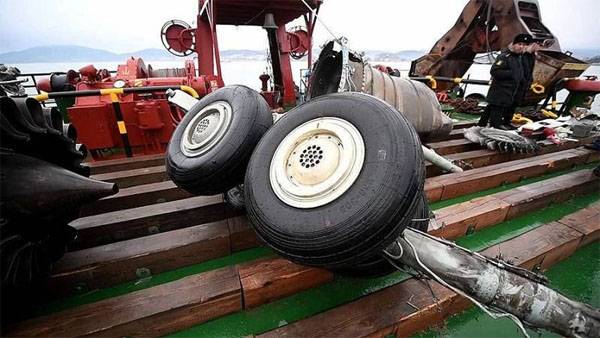 Today in Sochi on the Black Sea coast will be held an action in memory of the victims of that tragedy.