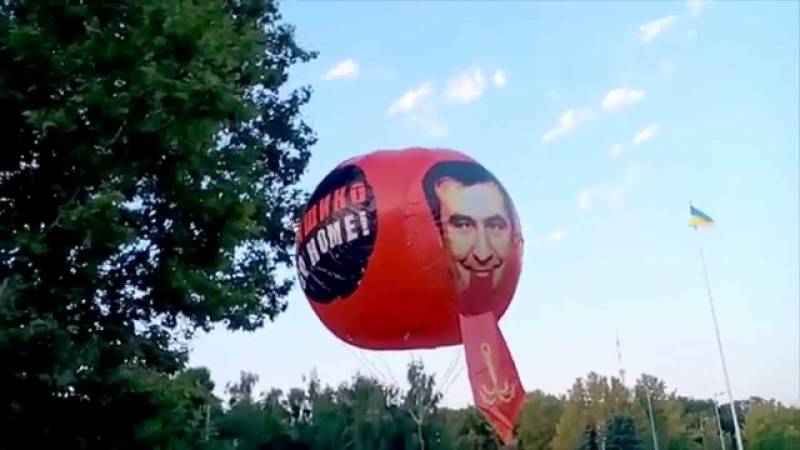 Paradoxical as it may sound, Maidan Saakashvili doesn't interfere at all with the current Ukrainian authorities today and in the form in which it exists, but it helps more. But for the United States just today it will be most advantageous if Mikhail Saakashvili disappears from Ukraine. And it is better not only from Ukraine. Because not only? Yes, because nothing can be charged to this jigit, even a seemingly win-win business.
Misha, good bye!
And we begin today with the statement of the Minister of one of the "Ukraine's friendly states".
Netherlands Foreign Minister Halbe Zeilstra said his country is ready to host the ex-President of Georgia, Mikhail Saakashvili. And given the fact that his wife is Dutch, a disgraced Georgian-Ukrainian politician can count on getting the passport of this country quickly.
It seems that Saakashvili himself is already seriously considering this option of getting out of the "situation", since immediately after leaving the SIZO he visited the Dutch embassy, ​​where he was given a package of necessary documents for leaving for the Netherlands.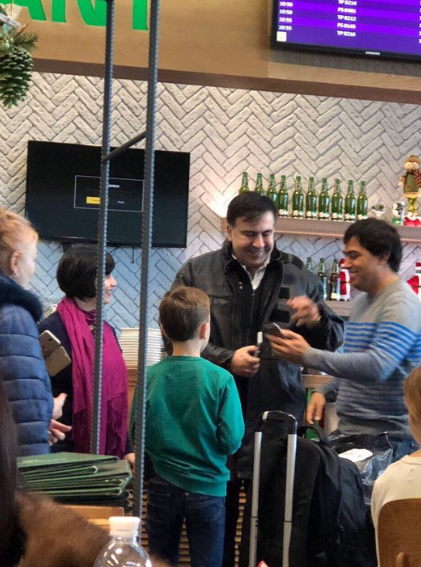 It is noteworthy that 23 December, when he saw off his family in Borispol, was heard in the Ukrainian media that Misha could drop everything and run. So far this has not happened, but, as an experienced politician and player, Saakashvili has already attended to the option of retreat. And will be able to use it at any time.
So, the show in Kiev Independence slowly approaches its next zigzag. Its participants no longer know why they are here and for how long all this can be delayed. There is no special movement anymore, and it seems that the authorities have ceased to notice this booth under their very windows. And therefore, it is possible that the final scene of this long-running thriller will be exactly the episode "Good-bye, our sweet Bear", which, after a failed attempt to stir up Ukraine, will be forced to leave the country for a long time.
This scenario is becoming more and more real every day.
Why today Saakashvili Poroshenko
How is this: why three months ago such a seemingly formidable and dangerous opponent of Petro Poroshenko suddenly turned into an outcast of a Ukrainian politician? The fact is that Saakashvili could not loop back the protest moods of Ukrainians. Moreover, every week it is becoming more and more obvious that the Ukrainian elites do not perceive him as their own and will never unite under his command.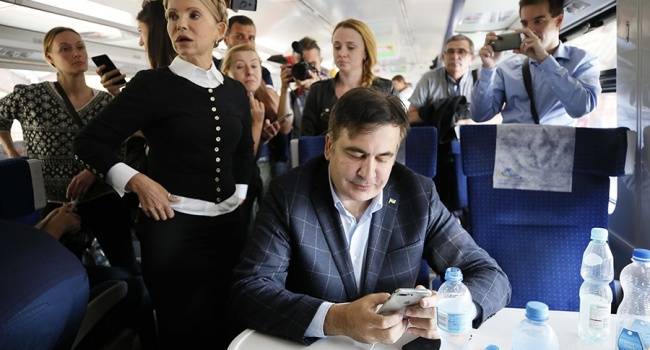 Already in the first days of the protest, when recent partners on the border crossing, and first of all the leader of "Batkivschina" Yulia Tymoshenko and the head of "Self-help" Andrei Sadovaya, were removed from the disgraced politician, it became clear that something was wrong. With each new week, with each unused chance to raise Ukrainians to protest, it became obvious that mikhomaydan was a false start. He has not fulfilled any tasks that the Americans have set for him, and he can no longer fulfill them.
Meanwhile, Petro Poroshenko has almost ended the isolation of Saakashvili in Ukraine. Several dozen Georgians were expelled outside the country, and the Ukrainian comrades simply betrayed their leader. Or passed. This was most clearly demonstrated by the example of the so-called assault on the October Palace, which Poroshenko's team played out, as per notes. Instead of a loud and spectacular victory, Saakashvili was exposed to the enemy of children and veterans of the ATO, and his "activists" themselves appeared before the Ukrainians with what they really are - bandits.
Generally, in time to betray, it means to foresee, yes, Yegor Sobolev?
And here, the President of Ukraine opens a window of opportunities that it is a sin not to use it.
Let's take the place of Poroshenko, who has a lot of problems in the country, and the protest moods have exceeded all reasonable and unreasonable limits. While Mikhail Saakashvili with his homeless is sitting on the Maidan, he can be calm. This is already obvious. The current circus is not dangerous for him, and any other Ukrainian opposition leader who would like to bring people to the Maidan will simply be forced to block with him. And this, as we have already seen, none of them wants. Thus, while Saakashvili is in charge of this farce, any protest in Ukraine will come to a standstill.
What does washington do
Do Americans understand the current situation? Obviously understand. Understand and try to think of something. So far they are doing it badly. It would be ideal for Washington to find a new candidate for the role of protest leader, and it's local to the grave, as the Ukrainian system, obviously, will not accept anyone from outside. And with this is a very big problem.
For the promotion you need the man himself and the time. And they are not.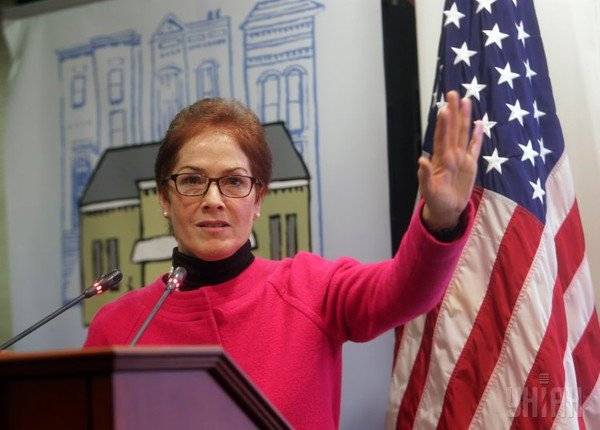 So, you need to look for another option. The latest events have shown that the matrix of governance of Ukraine through NABU, SAPU and the Anti-Corruption Court of Petro Poroshenko can be destroyed very quickly, and in fact nothing else has been created by Washington yet. Developing a new country governance matrix is ​​very difficult. And this problem should be solved in the coming months, that is, before the start of the presidential election. According to chess terminology, the Americans have fallen into the classic zugzwang: each subsequent move clearly worsens their position. In general, in the past six months I have been pleased to observe how in Washington they make mistakes, fuss and again make mistakes. And each such mistake brings the time when they will have to leave Ukraine.
Not tomorrow, and maybe not even the day after. But it will definitely go away, just as sooner or later their feet will be carried away (if they live) by their puppet Mikhail Saakashvili.