Ukrainian nationalists hung a banner on the building on Independence Square (Independence Square) in the center of Kiev with the inscription "Misha in Georgia, Petya in Gagauzia", reports
RIA News
.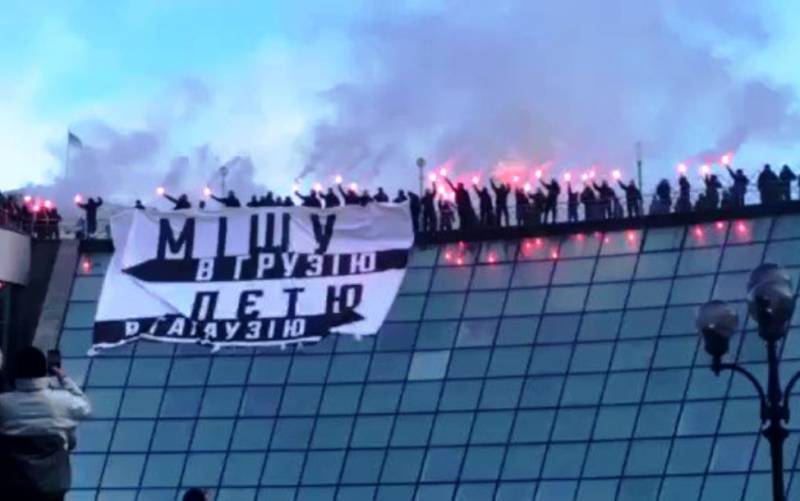 On Sunday, in the center of Kiev, the campaign "Coffee on Khreshchatyk" is held, in which, according to Ukrainian media, about 300 "gunpowder" take part.
It is reported that "there are no political flags or symbols in the action, its participants drink hot drinks" and treat each other with Roshen sweets. This action is a direct opposition to Mikhail Saakashvili's "weekly political bacchanal" and his attempt to take the October Palace by storm.
"Representatives of the National Corpus (the National Corps organization was created on the basis of the Azbat national battalion, against which a criminal case was opened in Russia) hung a huge poster on the walls of the Globus shopping center with the words" Misha in Georgia, Petya in Gagauzia ", - writes "Ukrainian Truth".
Near the poster on the roof of the building are a few dozen people with lit torches in their hands. The faces of many of them are closed.
Participants in the "coffee" meeting did not pay special attention to the poster, calling the nationalists provocateurs.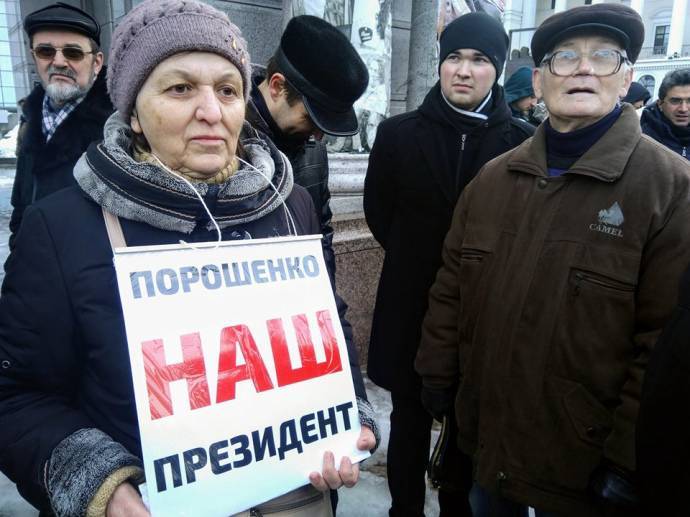 "The action was also attended by participants and bloggers who have a pro-government stance, in particular, Miroslav Oleshko and Yury Biryukov (presidential adviser), who on the eve announced the action" Coffee on Khreshchatyk "in social networks," said UNIAN.