Turkish President Tayyip Erdogan said that he was expecting a call from his American counterpart Donald Trump before he announced the decision to recognize Jerusalem as the capital of Israel, reports
RIA News
.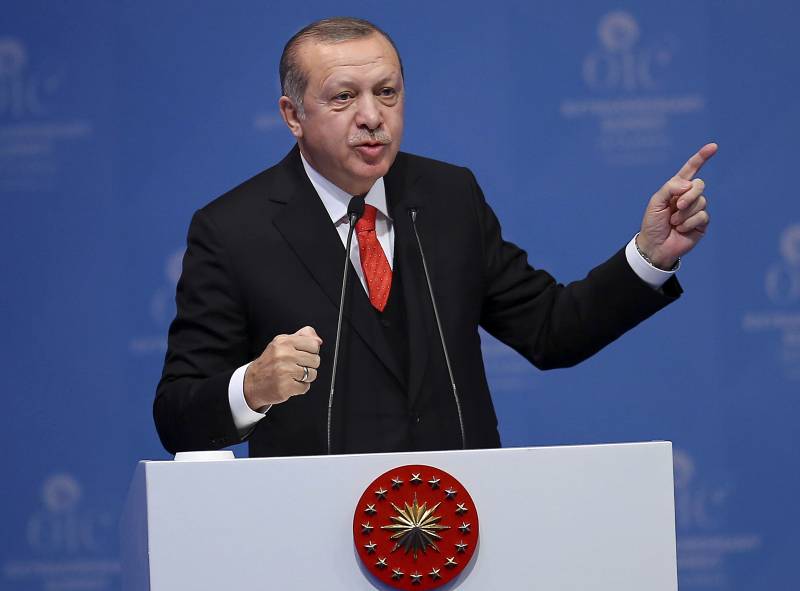 In early December, Trump announced the recognition of Jerusalem as the capital of Israel and signed a document on the transfer of the American embassy there from Tel Aviv. This decision has caused a negative reaction from many states of the world, first of all, the countries of the Middle East and Palestine.
In addition, the UN General Assembly last Thursday adopted a resolution not to recognize the US decision on the status of Jerusalem as the capital of Israel.
We get in touch with the head of the United States for one reason or another. However, at the moment, a specific decision on telephone conversations has not yet been made. I would like Trump to call us,
Erdogan said Sunday at a press conference.
From the very beginning, we waited for him to call us before announcing his decision (on Jerusalem). I believe that this mistake would not have been made if Trump had consulted with us,
added the president of Turkey.
He explained that these expectations were related to the fact that Turkey currently chairs the Organization of Islamic Cooperation.