With all the existing difficulties, it is necessary to cooperate with Russia and for this you can even reconsider the position of Vilnius on some issues, said Lithuanian President Dalia Grybauskaite.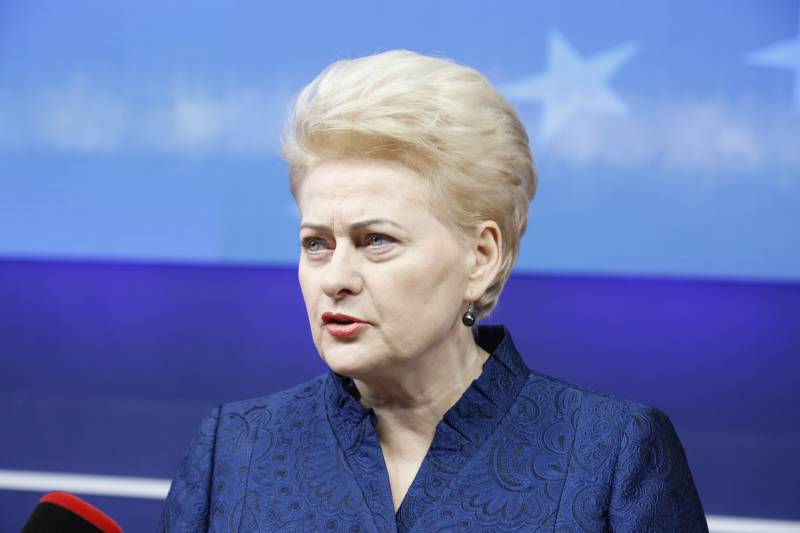 Relations with our neighbor (Russia) in the coming years will remain difficult. If the current leadership continues in the country, the situation will not change, but I don't want to say that you should wash your hands and don't need to communicate,
quotes the president
RIA News
.
She noted that Lithuania should not give up its own values, but it should be understood that "the geopolitical situation is changing," so if necessary, you can reconsider the position on some issues.
Grybauskaite also described several conditions for building closer relations with Russia. Among them, "the return of the occupied territories, the rejection of the use of force in their own interests, the cessation of bribing politicians not only in Lithuania, but throughout Europe, as well as interference in the elections of other countries."
We always try to be friends with our neighbors, because you don't choose them, but the most important thing is that cooperation helps to protect the interests of the state and our people,
stressed the head of the republic.
Speaking about the security situation, Grybauskaite noted that the defense sector of the country requires investment, and the army should be modernized and emphasis should be placed on training military personnel.
On Thursday, the President signed the Lithuanian state budget for 2018 the year in which defense funding will increase to 873 million euros (this year - 723,8 million) and amount to 2,006% of GDP.