Violations of the "New Year's" truce on the first day of his actions show that the Ukrainian army did not plan to observe the silence in the Donbas, the Ukrainian army
RIA News
statement by the representative of the operational command of the DPR Eduard Basurin.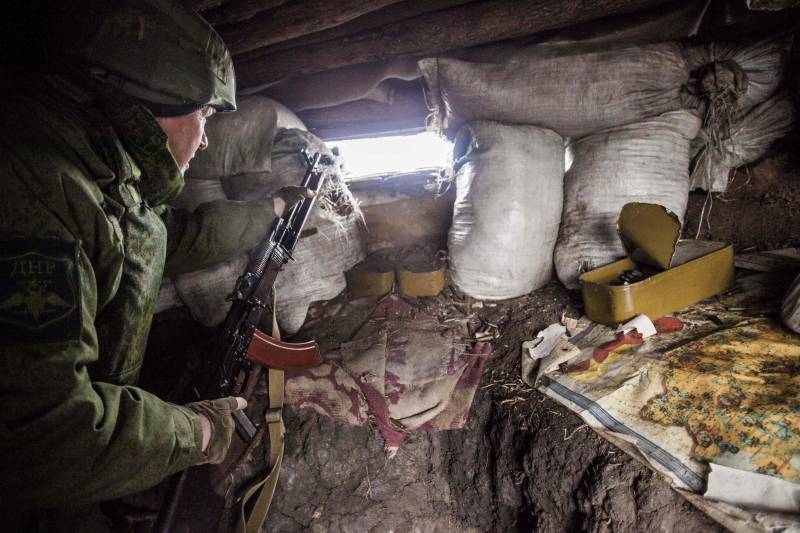 Earlier, the representation of the DPR in the STsKK announced 4-s violations of the cease-fire regime by the Ukrainian security forces. The fire was carried out, including from mortars, which, according to the Minsk agreements, should be removed from the line of contact.
As we can see, the Ukrainian side on the very first day of the "New Year's" truce vividly showed that its observance, most likely, was not planned by them,
told Basurin reporters.
In his opinion, violations can be associated "with the inability of Ukrainian commanders on the front line to manage their units, or (they) personally, pursuing their goals, give commands to use
weapons
in the direction of our republic ".
And the second (reason) - illegal armed groups on the front line, such as the "Ukrainian Volunteer Army" and the "Right Sector" (both organizations are banned in the Russian Federation), refused to follow the instructions of the ATO headquarters to comply with the truce,
said Basurin.
He urged the leadership of the Armed Forces of Ukraine to do everything possible to ensure the ceasefire in the Donbas.