The detention at the airport of Geneva, the former Prime Minister of Ukraine Arseniy Yatsenyuk makes you think about the attitude of the West to Ukrainian politics, leads
RT
words of political scientist Ivan Mezyuho.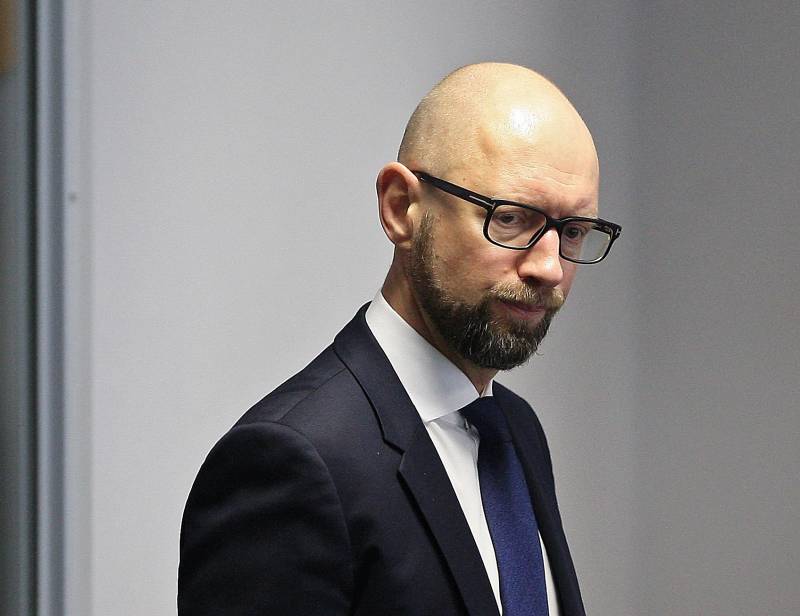 It can be assumed that the detention of Yatsenyuk at the European airport is the work of Western intelligence agencies or the United States in order to intimidate the former Ukrainian Prime Minister. This intimidation could be carried out in order to establish full control over the Ukrainian politician. Perhaps he disobeyed his Western curators somewhere. And immediately got such an incident
said mezuho.
He added that the ex-prime minister is likely to try to extract the maximum benefit from this situation.
Of course, after this incident, Yatsenyuk will tell in all the media how Russia is supposedly afraid of him. That is, he will try to use it to his advantage, will be promoted in every way. But, I think, the efforts of his team will not bring a positive effect, because Yatsenyuk has serious electoral problems, problems with the rating at home,
The political scientist noted.
Recall, December 23 became aware of the detention at the airport of Geneva Yatsenyuk at the request of Russia. In March, Moscow handed over to Kiev a copy of the court order for the arrest of the former prime minister under the articles "Participation in an armed group" and "Intentional murder." The RF IC said they have evidence of Yatsenyuk's participation in the hostilities in Chechnya in the 1994-1995 years. Yatsenyuk himself denies the charges and plans to file a lawsuit with the ECHR.
According to the press secretary of the politician Olga Lappo, shortly after the arrest, Yatsenyuk was released.