Today in Turkey, a government decree was published, according to which 2756 people who were suspected of involvement in the organization of the opposition Islamic preacher Fethullah Gulen, accused of attempting a coup in July 2016, were dismissed from the public service, reports
RIA News
.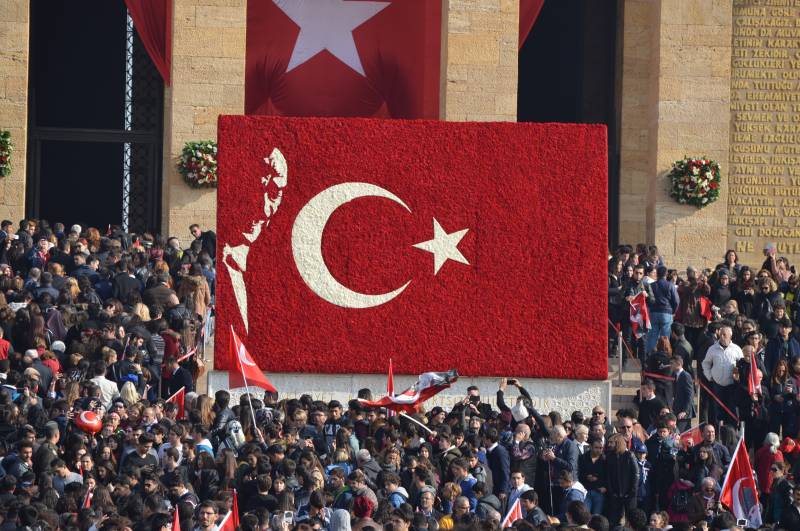 The document states that 637 people were fired from the Turkish Armed Forces, including 155 from the ground forces, 155 from the Navy and 327 from the Air Force.
In addition, the layoffs touched gendarmerie, police, coast guard, the Ministry of Justice, the Ministry of Education, the Department of Religious Affairs, state universities.
In addition, 17 public organizations, including 7 funds, were closed.
Recall a group of rebels attempted a military coup in Turkey on the night of July last year. The main opposition unfolded in Ankara and Istanbul. More than 16 Turkish citizens died, more than 240 thousand were injured. As a result, the rebellion was suppressed. In Turkey, after the insurrection, more than 2 thousand people were arrested, more than 50 thousand civil servants were fired or suspended from work. Ankara accused Gulen of the United States organization of involvement in the coup attempt. Gulen himself condemned the coup and dismissed the charges.