Russia is counting on an impartial investigation of Cypriot law enforcement officers in the case of the founder of the Hermitage Capital fund, William Browder, and bringing those responsible to justice, reports
RIA News
Statement by Foreign Minister Sergei Lavrov.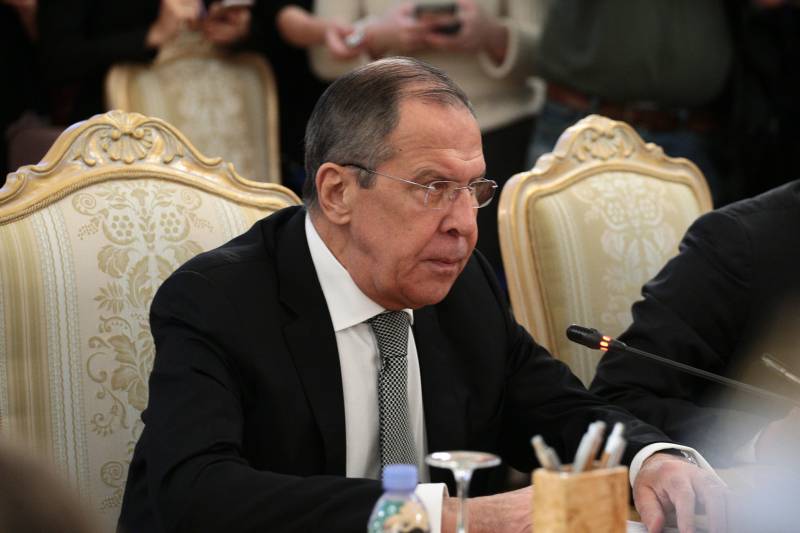 We expect that the competent authorities of the Republic of Cyprus will impartially and conscientiously conduct a judicial investigation, and the perpetrators will be identified and brought to justice,
said the minister.
In October, the Ministry of Justice of Cyprus said that the legal cooperation with the Prosecutor General's Office of the Russian Federation in a criminal case concerning operations with Gazprom shares, one of the defendants of which William Browder is undergoing, is continuing. The lawsuit is registered in court, and further execution of the request is suspended until a court decision is issued.
We proceed from the fact that the investigation in the case you mentioned is suspended in accordance with the existing judicial procedures in your country, but has not been terminated. Relevant clarifications are received by us from the competent legal departments of the Republic of Cyprus and taken into account,
noted Lavrov.
According to him, a campaign has been launched in a number of Cypriot media to discredit the cooperation of the Russian Federation and Cyprus in the field of legal assistance in criminal and civil matters.
The thesis that Russian inquiries are supposedly politically motivated in nature, and the cooperation of the competent authorities of our countries goes beyond the usual international legal practice,
said the foreign minister.
The logical question is, who benefits? It is from the point of view of bias that the situation around the judicial investigation in the case of William Browder should be considered. We believe that the desire of William Browder himself and the circles supporting him to give this story a political tint is absolutely groundless, since it is a question of the commission of tax and other economic crimes in the territory of the Russian Federation,
He stressed.
Recall Browder in 1995 – 2007 was the largest foreign portfolio investor in Russia. He was later sentenced in absentia to nine years in prison in a criminal case of financial fraud. The UK has previously refused to extradite a businessman.
Browder is charged with the organization of tax evasion, "the organization of deliberate bankruptcy and the attempt to fail to fulfill the duties of a tax agent." The charge includes episodes with the bankruptcy of the Dalnyaya Steppe company and the withdrawal of Gazprom shares abroad.
The total damage from the actions of Browder and his business partner Ivan Cherkasov was estimated by the investigation at 3,5 billion rubles. Currently they both live in London.