The world's largest Chinese amphibian AG600, designed to extinguish fires, today successfully completed the first test flight, reports
RIA News
CCTV message.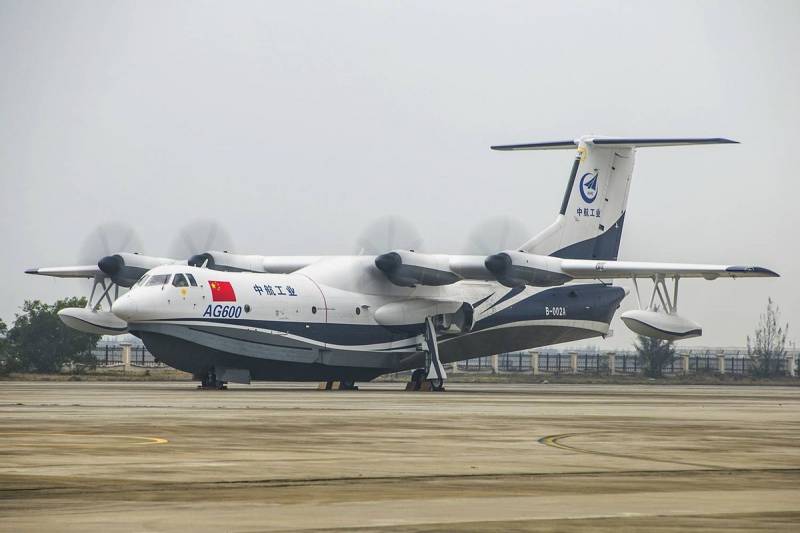 "The plane took off from the airport of Zhuhai city of southern Guangdong province in 09.38 local time (04.38 Moscow time). The aircraft spent minutes in the air 64, the maximum flight height was 3 thousands of meters, "- said in a statement.
The aircraft accompanied the aircraft with a team of technical staff on board.
Aircraft manufacturers completed the assembly AG600 in July last year, the aircraft was built in the city of Zhuhai.
It is reported that the aircraft is the largest among samples of such technology, not only in China but also in the world. It is designed to extinguish fires and conduct rescue operations on the water. In addition, "AG600 can be equipped with additional equipment for monitoring the marine environment, passenger and freight traffic, as well as mineral exploration."
The publication reminds that AG600 is equipped with four turboprop engines, the aircraft is capable of collecting onboard 12 tons of water in 20 seconds. Its maximum take-off weight is 53,5 tons, the hull length is 39,3 meters, its wingspan is 38,8 meters, the maximum range is 4,5 thousand kilometers.