Syrian Deputy Foreign Minister Faisal al-Mikdad commented on the course of events in the Middle East related to the recognition by the US President Donald Trump of Jerusalem as the capital of Israel. From al-Mikdad's statement to the Iranian television channel Al-Alam:
The terrorist war against Syria aims to pave the way for the implementation of the decision on recognizing Jerusalem as the capital of the Israeli occupational entity. The Americans and Israelis still support the ISIS (* banned in the Russian Federation) and Dzhebhat an-Nusra (*) militants, with the US military training terrorists at their military bases in Hassek and Homs, and from Israel the bandits are consistently delivered
weapon
, food and medicine.
Syrian journalist Riyadh Farid Hijab, commenting on the statement by the deputy head of the SAR foreign ministry, writes about the plans of the US special services to use the Palestinian-Israeli conflict for their own purposes - to get additional support for the pro-Israel lobby. In particular, it is reported about the readiness to send mercenaries to the conflict zone with the symbols of Hezbollah to participate in provocations against Israeli soldiers - under the guise of fighters for the independence of Palestine.
Such plans aim to discredit not only Hezbollah, but the entire Palestinian resistance in the eyes of the international community. The message is that the Palestinians are supposedly ready to "rely on terrorists" in the fight against the state of Israel. This would make the large-scale Israeli use of military force against Palestine legitimate with the final elimination of any hint of statehood.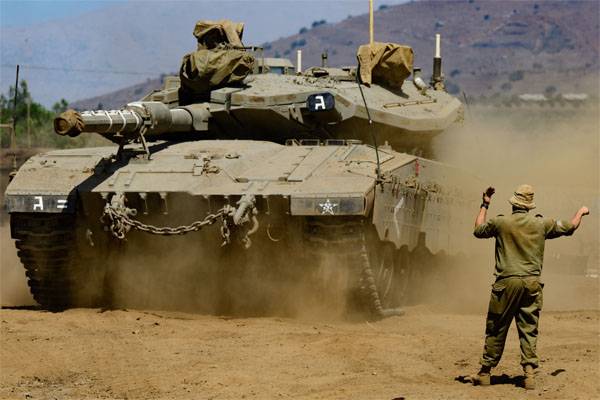 Meanwhile, Israel's former defense minister, Moshe Ya'alon, said that for modern Israel, the danger of Hezbollah, Iran, Hamas and even ISIS (*) is less than the danger of corruption in the upper echelons. This is reported by the portal.
AMN
.