US Senator John McCain (Republican from Arizona) believes that the supply of Javelin anti-tank missile systems to Kiev will go to the benefit of achieving peace in Ukraine and, in general, is a "step in the right direction." The legislator expressed his opinion on this in a statement issued on Saturday.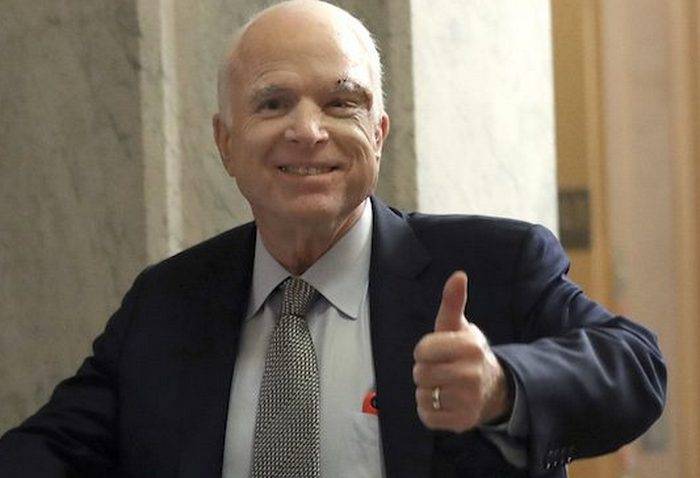 The decision of [US President Donald] Trump to put Ukraine's Javelin anti-tank systems, which was previously reported, demonstrates another important step in the right direction and sends a clear signal that the United States will defend its allies and partners in their battle to defend sovereignty and territorial integrity.
- McCain argued.
From his point of view, the supply of defensive lethal
weapons
Ukraine "is necessary for the defense and deterrence of Russian aggression." According to him, the supply of such weapons to Kiev "does not interfere with peace in Ukraine, but is necessary for its achievement." He gave no arguments in support of this conviction.
Earlier, John McCain welcomed the decision of the Trump administration to sell sniper rifles and ammunition to Ukraine.
This decision was late for many years, but nevertheless it came at a crucial moment.
- declared McCain
On Friday, State Department spokesperson Heather Nauert reported that the United States had decided to put Ukraine on "advanced defense equipment" as part of Washington's efforts to strengthen the country's defense capability.