Two divisions of C-400 anti-aircraft missile systems will take up combat duty in the Crimea in the first days of the coming 2018 year, commander of the fourth army of the Air Force and Air Defense, Lieutenant-General Viktor Sevostyanov, told reporters.
In the coming days, we will put on combat duty in the Crimea two divisions of the C-400 anti-aircraft missile system Triumph
- he said. The general said that the divisions are already in the republic.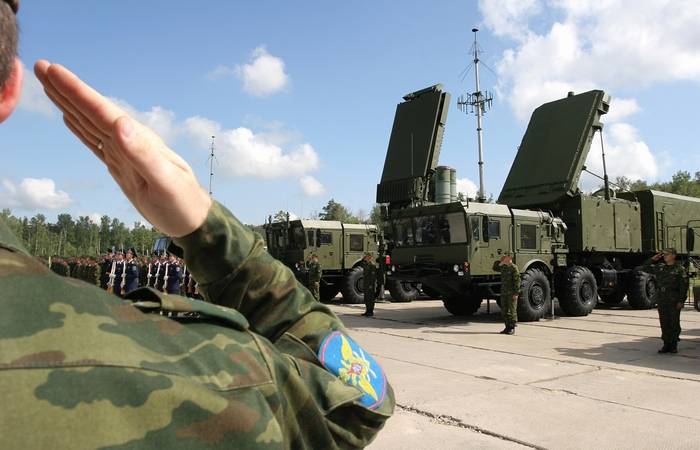 They are already in the Crimea. Now they have taken places of dislocation, have begun an experienced combat duty. In the near future, I think, in the first days after the New Year, they will immediately take up permanent combat duty.
- clarified Sevostyanov.
According to him, this will be the next anti-aircraft missile regiment in the Crimea, which received the C-400 armament. The commander recalled that earlier one of the regiments stationed in the republic had already received the Triumph C-400 SAM.
According to him, the air defense system in the Crimea "is developing sufficiently and successfully."
The S-400 Triumph is a long-range anti-aircraft missile system, which was adopted in 2007. It is designed to destroy
aviation
, cruise and ballistic missiles, including medium range, can be used against ground targets. In April, Viktor Gumenny, deputy head of the Russian Aerospace Forces, said that S-400 missiles capable of destroying targets in near space began to enter service.