Moscow did not receive a clear answer from NATO regarding unmarked helicopters that are being delivered to Afghanistan
weapon
and militants banned in Russia and other countries of the terrorist group "Islamic State" * (IG *), said in an interview
RIA News
Special Representative of the President of the Russian Federation, Director of the Second Department of Asia of the Ministry of Foreign Affairs of the Russian Federation Zamir Kabulov.
In this context, our particular concern is the external sponsorship of the Afghan "wing" of ISIS *. We have repeatedly drawn attention to the use of unmarked helicopters in various regions of the IRA (Islamic Republic of Afghanistan) with the aim of transferring igilovtsev and armament of the western type for this termination
- said Kabulov.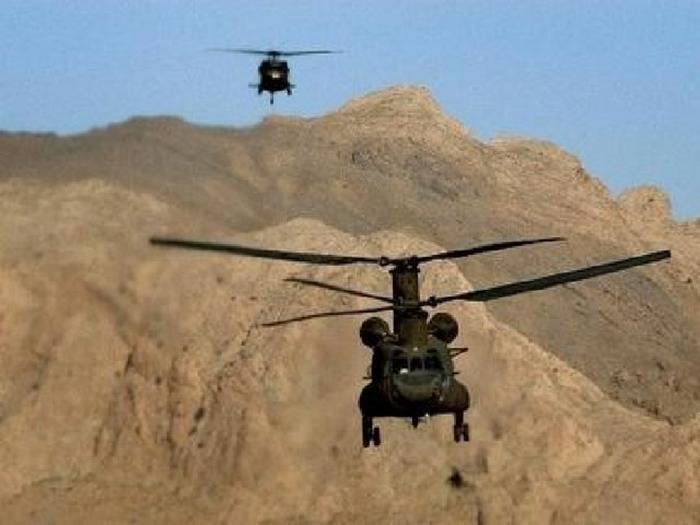 According to him, Moscow raised the problem of unidentified helicopters during the UN Security Council meeting on the situation in Afghanistan and is counting on a comprehensive report of the UN mission to assist Afghanistan on this issue.
We regularly ask it to NATO partners, who actually control the airspace in Afghanistan, but have not yet heard a sensible answer.
- stressed Kabulov.
Earlier, the Russian Foreign Ministry stated that Moscow draws attention to media information that the US and NATO troops in Afghanistan support the IG * in this country, and calls for investigating these facts.
The situation in Afghanistan is complicated by the activities of the radical Taliban grouping *, which has seized a large territory in rural areas of the country and has previously launched an offensive on major cities. Also in the country increased the influence of the IG *.
* - terrorist organization banned in Russia