A little bit late I wrote this article, still on the wave of the IOC meeting. Yes, God bless him, the mood still has not changed.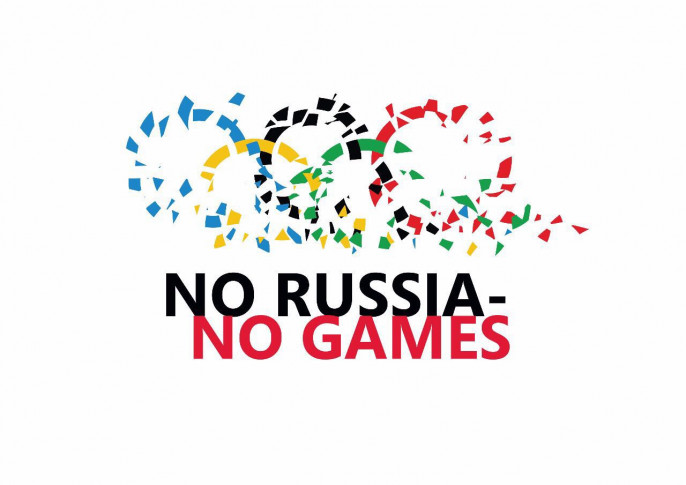 Recently, begin to tire of talk about the Olympics. Still, sport, and especially big sport, makes a selfish egoist man (in most cases). You listen to "our" athletes. In the same place, not a word, but a manifestation of ambition and a protruding "I." I trained to perform! ..
You didn't just train, and you were trained, trained, and at that moment someone stood behind you at the machine, someone was growing bread, someone was dying in Syria and in the Donbas, someone was thinking about your flippers I didn't stick together while I train yours, someone made comfortable sneakers for you with skates, someone built a sports complex. You didn't train, but we prepared you. In the end, we pay taxes, so that you can entertain your pride and prove how cool you are.
It is clear that an extra medal - it is closer to the body. But the head, you see, does not understand that there is no victory in war without those who provide you
weapons
, food, clothing, medicines. It's cool for our athlete: they are trained by almost the whole country, and the victory is his personal one.
No, guys, the country was removed - and you too! You do not like this position? Fine! You take and go to work, you earn money at the factory, in the field, in business. And in your free time you train, ride to competitions and hang your own medals on your neck. Well, or you can find yourself a sponsor, he will then popularly explain to you whose medals and at whose expense.
Sorry, but I am a professional athlete. Sport is my bread, I earn money with it. It is not the behavior and decisions of any WADA, the IOC and other offices that offend me, but the behavior of my fellow citizens who are willing to humiliate themselves just to go to this farce, which the Olympiad has turned into.
Just think about it! IOC will send invitations personally! Then again it will be decided personally, to allow or not to allow!
And you can ask the question: on what basis will the invitation to send? Are you sure that the principle of "clean - not clean"? I am more confident that the principle of "win - do not win." There after all not fools sit. They cannot afford to let the athlete, whom they allow, win, because it proves that all the accusations against Russia are false. But, having invited a spare bench, you can get a deliberately predictable result and declare that you see, pure athletes from Russia did not take anything, which means they won all the other olympiads by doping, and Putin supported them personally!
The next sucker, looking at the one who just lost to the gambler, thinks that he will win. Do you know what a pinkthorn is doing? He gives him a couple of times to win, then to select everything. So do not worry: someone will become an Olympic medalist. Otherwise, what's the point of breeding a sucker? He leaves immediately. And in the evening, counting babosy, under the expensive brandy, you can laugh over the sheep that you shave today.
I repeat a little. It's cool for our athlete to do it: they ousted Russia — they spat into the country, not into him, so he will go anyway. Received a medal - this is his medal, Russia has nothing to do with it? He broke it, getting himself, with these hands.
In sports, of course, personal qualities are important, but at the heart of everything is still a team. Olympiad is not a bunch of individuals who prove something to someone. This is primarily a competition between teams that represent the state. And the state is not a team? It's time to decide: either we are every man for himself, or one for all and all for one. What does personal choice mean in this situation? Does this mean making concessions and humiliating before the enemy in front of the whole team (state), hoping that they will understand and forgive you?
No, guys, I personally will not understand and will not forgive. Of course, I will not call you traitors, because they usually betray the Motherland, friends, in general, those and the ones whom they love, but you did not betray yourself. This is your conscience. Although what I am talking about! .. Here, as with a betrayal: you have done nothing wrong with yourself. Why will conscience torment you?