Russian military observer Pavel Felgengauer (ex-employee of the Nezavisimaya Gazeta and the newspaper Segodnya) gave an interview to the Azerbaijan First Informational Issue on the Karabakh conflict. According to Felgengauer, today the Azerbaijani army in some ways is more advanced not only against the background of the Armenian army, but also against the background of the Armed Forces of Russia.
Finding arguments for his statement, Felgenhauer reports that one of the criteria for the "superiority" of the Azerbaijani army is the presence of drone drone-guns that neither Armenia nor Russia has.
Recall that in June of this year, Azerbaijan conducted tests of the ZƏRBƏ-5 impact drone (Heron-TP-XP version), having previously adjusted production at one of its plants.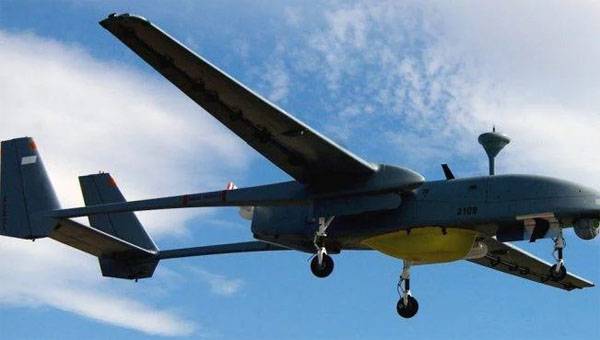 From the statement of the mentioned expert (quote
Aze.az
):
In Azerbaijan, there are, for example, shock drone, which during the April war shot down Armenian armored vehicles and equipment. Yerevan has no such unmanned aerial vehicles. Even Russia does not have them. Azerbaijan is now more advanced in some things than Russia, because the Israelis are supplying this equipment to Azerbaijan, but not to Russia, as the Americans prohibit. But on our own, we cannot yet produce such drones.
Felgengauer calls Israel's armored vehicle, modernized by Israel, against the backdrop of Soviet armored vehicles, another factor of superiority of the Azerbaijani army over the Armenian.
According to Felgenhauer, the attack drones of the Azerbaijani armed forces had already burned Armenian armored vehicles during the April armed conflict, and "if Azerbaijan had not stopped, no one knows how this would have ended."
It is worth recalling that Mr. Felgengauer in 2008, commenting on the conflict in South Ossetia, predicted "thousands of losses" for the Russian army, while stating that the Georgian troops are acting "smoothly and professionally."