Commander-in-Chief of the Russian Navy, Admiral Vladimir Korolev highly appreciated the training of Russian naval sailors in the course of long hikes. According to him, these campaigns are important not only to increase the readiness of personnel, but also in terms of reducing white spots on the map of the planet.
Admiral Korolev notes that over the past few years during expeditionary campaigns of the ships of the Russian Navy
fleet
sailors discovered more than thirty new geographical features that had not previously been mapped. It is about the discovery of 11 islands, 9 capes, 6 straits and five bays. The entire discovery took place in various parts of the oceans.
Vladimir Korolev notes that the first Russian sailors from around the world traveled around the world during the period from 2014 to 2016, having been on friendly visits to dozens of countries around the world: from Greece to the Philippines.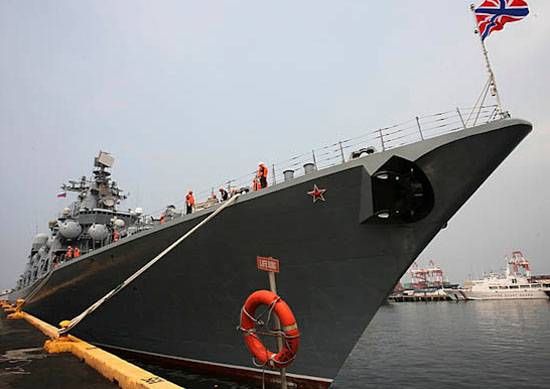 A detachment of warships of the Pacific Fleet arrived in the ports of Manila (Philippines)
Recall that earlier in the Russian parliament the agreement with the Syrian Arab Republic on the expansion of the naval base of the Russian fleet in Tartus was ratified. Expanding the base in this Syrian port will allow various types of ships and vessels from the Russian Navy to enter it.