The director general of the organization Voentorg, Vladimir Pavlov, reports that by the end of this year, the formation of a dry ration for special forces fighters will be completed. Statement by Vladimir Pavlov leads
RIA News
:
We are currently working on the creation of rations for special forces. I hope that this year we will finish this work. This is a special product, and its creation is a difficult task.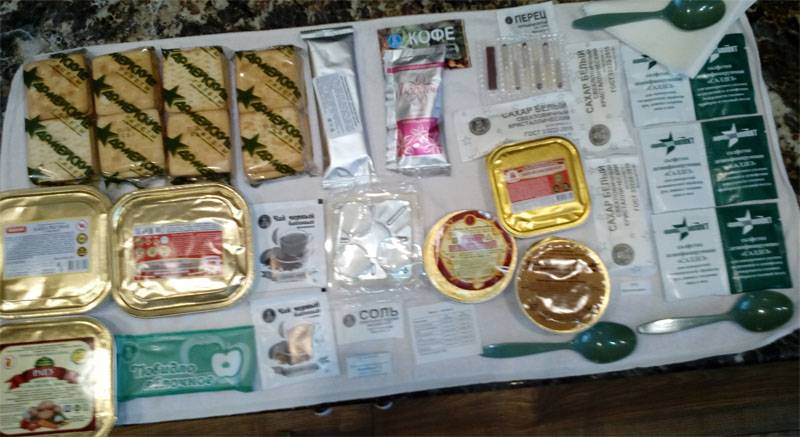 The main task that is set before the staff of Voentorg is to create such a ration that could be as light as possible by weight, while so caloric that it would allow a fighter to participate in a special operation during the day.
An important detail: the ration for special forces is performed in such a way that its constituent products do not require heating. This will allow the preparation and consumption of food in conditions of maximum secrecy.
It is known that nuts, chocolate and dried fruits will surely be included in the special ration.
Recall that in regular rations for military personnel there is a system for heating food using dry fuel and a small metal stand for placing containers on it, for example, with rice porridge and beef stew.