Defense Minister Sergei Shoigu today announced the scale of the use of Russian weapons during the Syrian military campaign. In particular, one of the most resonant
News
becomes the statement of Sergei Shoigu on the use of the Iskander operational-tactical missile system.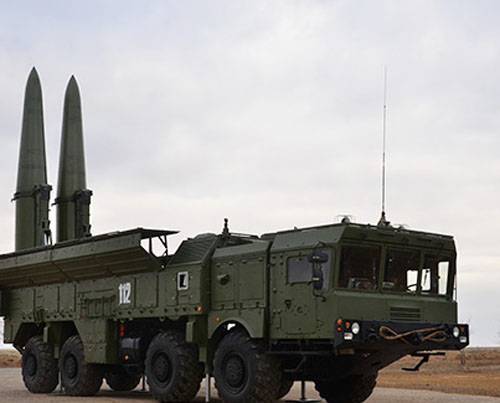 From the statement of the Minister of Defense at the final meeting of the board of the Ministry:
For the first time, combat pilots participated in the fighting
aviation
with the heavy aircraft carrier Admiral
Fleet
Soviet Union of Kuznetsov. They completed 420 sorties. High-precision missiles of the caliber, X-101, Iskander, Tochka-U, X-55 and others were used at the most important militant sites.
It does not specify the purpose for which the Iskander OTRK missiles were used, however, data are provided on the liquidation of the militants operating on Syrian soil. According to Sergei Shoigu, following the results of the actions of the Russian Armed Forces, together with the Syrian government forces, 60318 militants were destroyed, of which almost 2,9 thousand are from the Russian Federation. Among the terrorists eliminated in Syria more than 800 are the so-called field commanders and other leaders of various gangs.
He called the minister and the number of Russian servicemen and civilian personnel representatives of the RF Armed Forces who had been on mission to Syria:
Invaluable combat experience in Syria received more than 48 thousand soldiers of the Russian army. Of these, more than 14-thousand are marked by state awards