The commander of the United States marines, stationed in Norway, General Robert Neller, warned soldiers that a "huge fight" could begin in the region. This is reported by the portal.
Military.com
Kieller didn't rule out that his subordinates may soon be redeployed, while the American presence in the region will be expanded.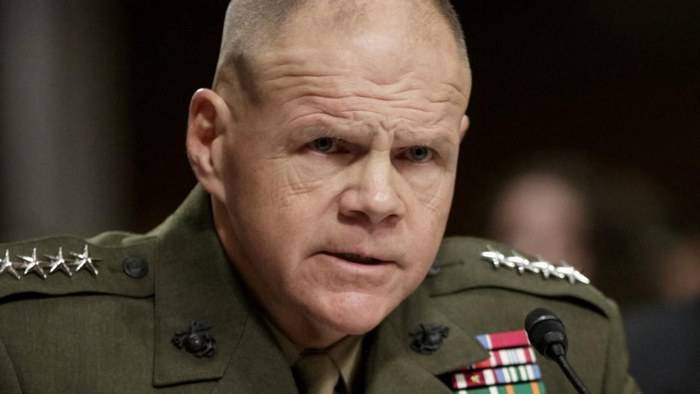 I hope to be wrong, but war is coming. Thanks to your presence here, you participate in the struggle, information struggle, political struggle
- he noted.
The general explained that in the near future the focus will be on the Pacific region and Russia.
Just remember why you are here. They are watching. As you watch them, so they watch you. We have 300 marines here; we could increase this number to 3000 overnight
Said Neller.
The position according to which Russia represents one of the main threats is fixed in the new US national security strategy, published on December 18. The document states that Russia, China, the DPRK, Iran and the Middle East are the main sources of threat.
US Army units have been in Norway since January of this year. This is the first deployment of foreign troops in the state since the Second World War. In the Scandinavian country, marines train to conduct battles in adverse weather conditions, reports
RIA News