On Wednesday, a ceremony was held in the seaport of Gdynia to remove the ORP "Kondor" (297) submarine from the Polish Navy.
www.korabli.eu
.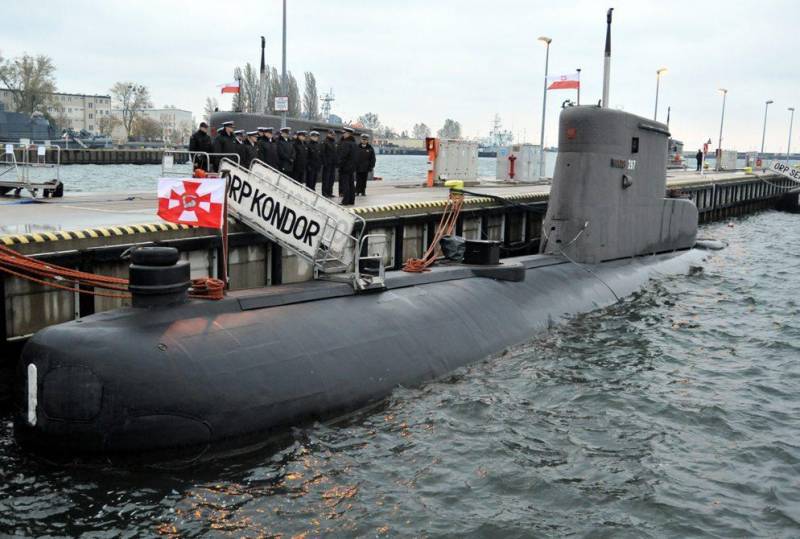 Kondor (297) was the first of four Kondor class submarines decommissioned. With other submarines of this class, the Navy will say goodbye in the near future.
Over the 13 years of service, the submarine spent 600 days at sea and passed 42000 nautical miles.
The resource notes that the Kondor class submarines are the export version of German submarines of the 207 type, which were built for Norway in the 1960-years by Nordseewerke.
In service with the Norwegian Navy, they remained until the 1990s, then were replaced by modern Ula-type boats. Some of them went for scrap, the other part was transferred to Denmark and Poland. The Danish Air Force has already withdrawn their composition.
Help resource: "Submarine ORP" Kondor "(297) laid in 1961 year, launched on July 16 1964 year, introduced into the Norwegian Navy in October 1964 year. October 20 2004 of the year became part of the Polish Navy.
Main features: Underwater displacement 572 tons. The length of the 47,24 meter, the width of the 4,7 meter, the average draft of the 4,3 meter. Surface speed 10 nodes, underwater 17,5 nodes. Crew 24 man. It can work at depths up to 200 meters. It is armed with 8 torpedoes caliber 533 mm. "