A large batch of sixth-generation portable communication stations of the sixth generation "Azart" came to the combined military army of the Eastern Military District, located in the Jewish Autonomous and Amur regions, as well as in the Khabarovsk Territory, the district press service reports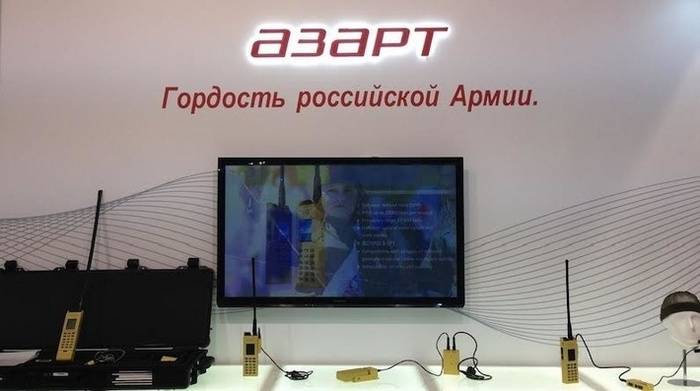 "Azart" radio stations are designed to provide secure and noise-resistant communications at the tactical level of control. They are compatible with the previous generation of radio equipment, can work both in analog and digital networks. In addition, "Azart" allows you to determine the coordinates of GLONASS / GPS and provides data transmission. For convenience, there are various options for antennas and headsets.
The temperature range of the radio station allows you to use it in all climatic zones of the Far East.
The uniqueness of the product consists in high resistance to suppression and interception of communication channels, which is ensured by the high speed of pseudo-random tuning of the operating frequency - up to 20000 jumps per second. Portable radio "Azart" can be the basis of the communication system of almost any unit from the branch to the level of the brigade. The combination of these qualities and characteristics make "Azart" one of the most advanced means of radio communication.