On Wednesday, in the port of Aktau, the ceremony of raising the naval flag of the Kazakhstan Navy on the rocket-artillery ship "Mangystau" of the 0250 project (code Bars-MO) was held, reports
bmpd
.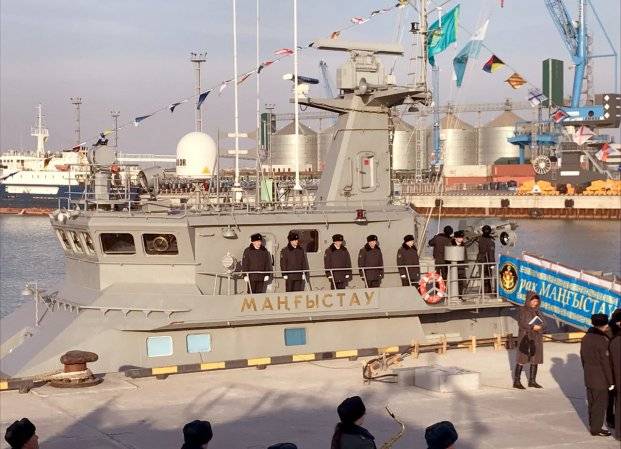 The ship was built in Uralsk at JSC "Ural Plant Zenit" (part of JSC "National Company Kazakhstan Engineering"), and was launched on April 27 2017.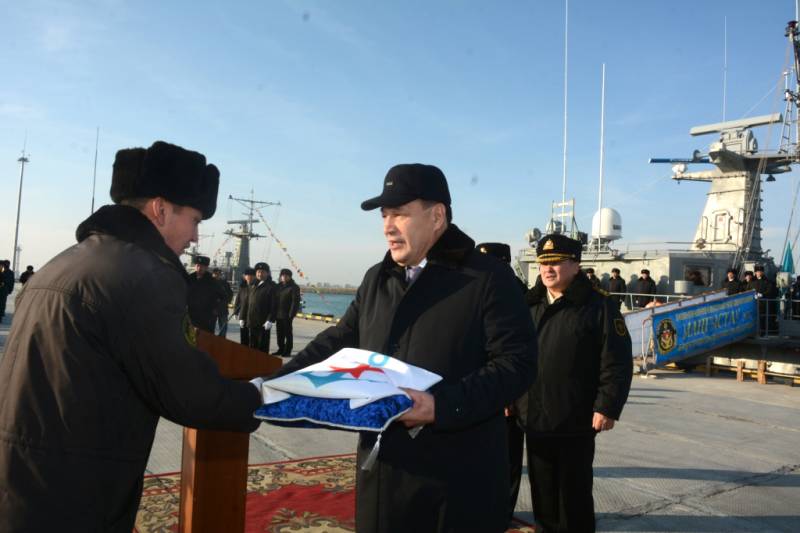 "This is the fourth commissioned rocket-artillery ship project 0250 (like" Kazakhstan "). The 0300 project is the local designation of the 22180 project, developed by the Kazakhstani order by the St. Petersburg JSC Northern Design Bureau based on the civil project of a small high-speed drilling rig supply vessel, "the material says.
The ships of this project are equipped with a tank 30-mm artillery six-barreled AK-306, as well as two development complexes of the Kiev Design Bureau "Luch" - the turret launcher "Arbalet-K" with four rockets "Igla" and the Barrier-VC missile "With four anti-tank guided missiles RK-2В with laser-guided.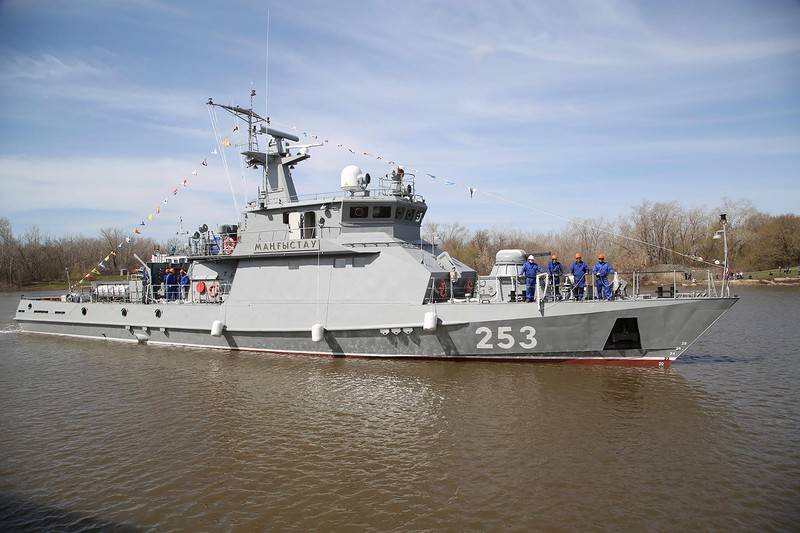 The ships are equipped with the Kaskad-250 armament control system, the Delta-250 two-coordinate radar designed and manufactured by the Kiev Scientific Research Institute Kvant-Radiolokatsiya in Kiev and the Sens-2 optical-electronic fire control system developed by the Kiev Scientific Research Institute Kvant.