British Edition
Mirror
cites the statement of the Prime Minister of the United Kingdom Theresa May. According to Ms. May, the terrorist group "Islamic State" (* banned in the Russian Federation) is "completely defeated in Syria and Iraq." This statement was made by the head of the British Cabinet during her visit to the British airbase Akrotiri, located in Cyprus.
The translation of Theresa May's statement, which welcomed the British pilots as "winners", leads
RIA News
:
It was from here that you carried out more than 1,6 thousands of airstrikes on ISIL targets (*) and supported more 1450 troops working with our allies and partners in Jordan and Iraq to combat ISIL (*) and prevent re-occurrence.
According to May, "the victory over LIH has been substantially achieved through the efforts of British pilots."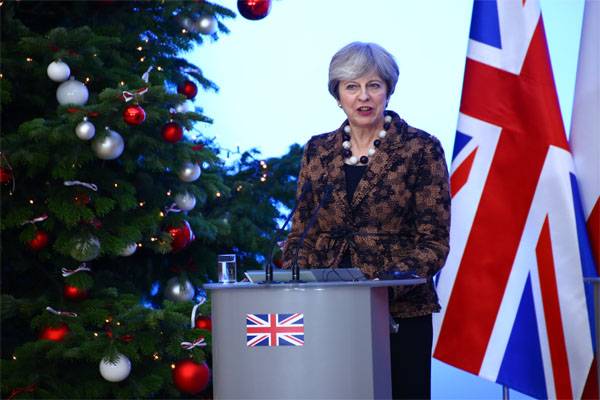 In this regard, once again I recall the thesis that victory has many fathers, and defeat is an orphan.
Recall that earlier the victory over LIH (*) was declared by US President Donald Trump, and French President Emmanuel Macron expressed the view that only the international coalition became the winner of the terrorist pseudo-caliphate. Interestingly, there would be a reason for such speeches in May or Macron if the Armed Forces of Russia had not entered into the operation at the time? ..