Russia's creation of 9М729 cruise missiles violates the provisions of the Treaty on the Elimination of Intermediate-Range and Shorter-Range Missiles (INF), reports
TASS
Statement by NATO Secretary General Jens Stoltenberg.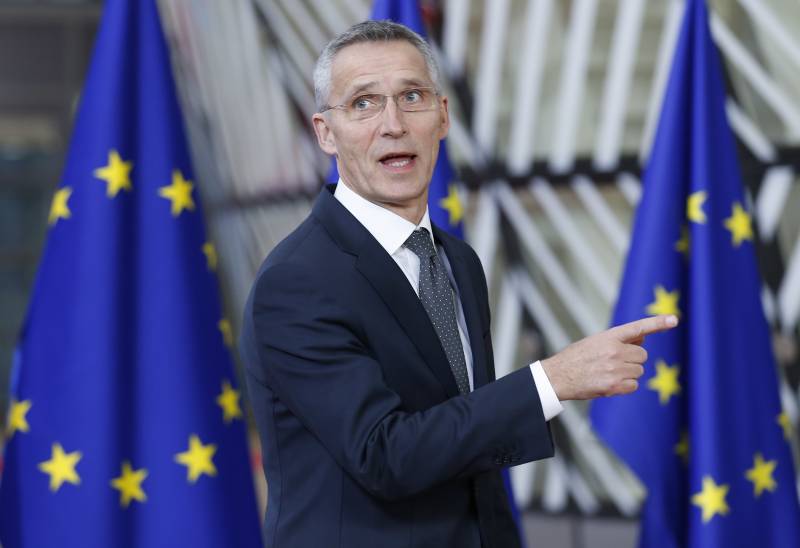 Russia, having carried out the development and (starting) deployment of a new cruise missile, violated the provisions of the INF Treaty. It should not be forgotten that the INF Treaty is the cornerstone of nuclear disarmament, since it involves the destruction of a whole category of missiles and
weapons
. This treaty is of great importance for the stability of Europe,
Stoltenberg said in an interview with the French newspaper Les Echos.
He noted that "even if in this case we are talking about a bilateral agreement (not including NATO), all the allied countries support it and remind Russia of the need to comply with this agreement in a transparent and verifiable manner."
When asked if NATO perceives Russia as an enemy, he said:
The world is too complicated to divide it only into enemies and friends. Russia is our neighbor and will remain it. NATO does not want the emergence of a new cold war or a new arms race. Our approach to Russia is twofold: on the one hand, we are striving to demonstrate our unity and our awesome power. On the other hand, we are in favor of a political dialogue.
On Thursday, Russian Foreign Ministry spokeswoman Maria Zakharova commented on the US allegations that the 9М729 cruise missile entering the Russian Federation's armament has a range that does not meet the requirements of the INF Treaty.
Now at this stage (the United States) have shifted to the accusations of Russia that the cruise missile 9М729 coming into service has a range that does not meet the requirements of the treaty. At the same time, as usual, the United States does not cite any evidence. We see the reason only in one thing: that there is simply no such evidence,
said Zakharova.
The missile named by the Americans, namely the ground-based cruise missile with the 9М729 index, fully meets the requirements of the treaty,
she emphasized.
The diplomat also pointed out that "the 9М729 rocket was not developed or tested for the range prohibited by the INF Treaty, and its deployment is carried out in strict accordance with Russian and international obligations."