Портал
ukranews
publishes material on the meeting of the Expert Council of the State Committee on Television and Radio Broadcasting of Ukraine, held at the end of last month. The article says that the Ukrainian department continues to fight with the "Russian propaganda". Recall that earlier in Ukraine dozens of Russian films, prints and works of art were banned.
As it turns out, the ban extends to Russian folk tales, epic. In particular, epic stories about Illya Muromets and other ancient Russian epic warriors were banned by the Maidan obscurantism machine.
From the material:
Propaganda of the aggressor state, in particular the imperial geopolitical doctrines, which provide for the unification of the peoples around the aggressor state, its state language, culture, the dominant religious denomination (Orthodoxy) and serve as the ideological basis for the return of Ukraine to the dominance of the aggressor state. The decree prohibits the books "Ilya Muromets and the Nightingale the Robber" and "The Bogatyr Russian Tales".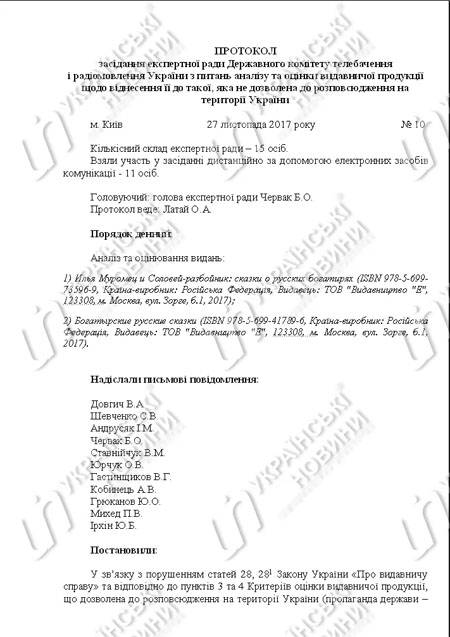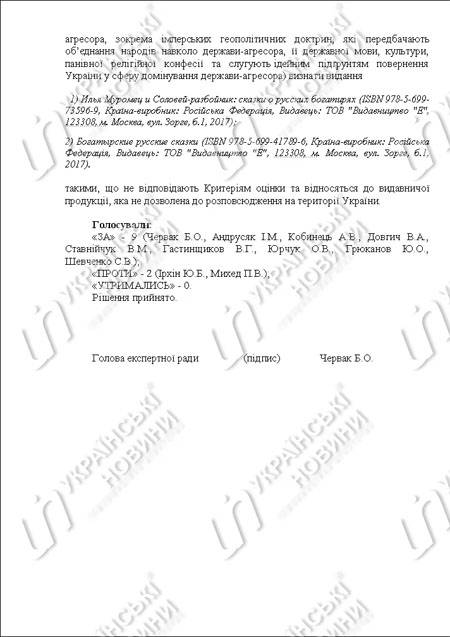 For the ban of books with the biography of Russian epic warriors voted 11 members of the Ukrainian State Television and Radio of 15-ti. It is noted that the forbidden books "threatened Ukrainian self-identity." What kind of self-identity does Ukraine have if she is threatened with fairy tales and epics? ..