Main combat
Tanks
T-90A not bad "took root" in Syria. Currently, they are in great shape and are actively used in battles with terrorist gangs.
Messenger of Mordovia
.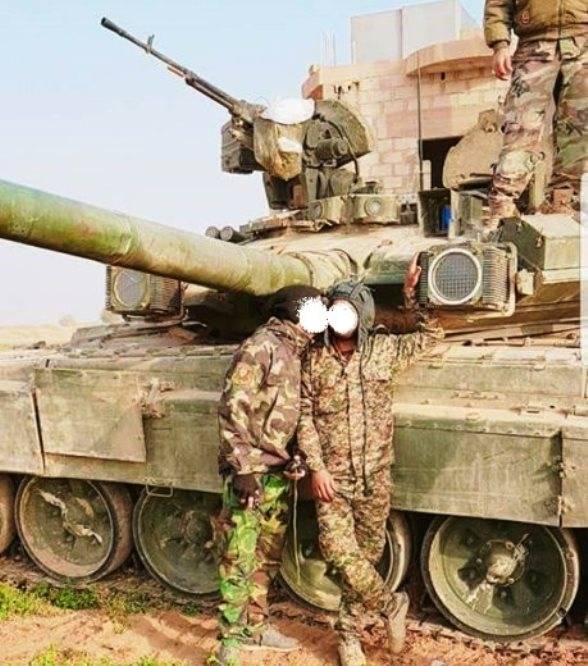 Photos of the Urals tanks, which are in service with the Shiite militia "Asaib Ahl al-Haq" in Abu Kemal, appeared on the Web. "It can be seen that the Blind optical-electronic countermeasures complex, which breaks the guidance of enemy missiles, has been put into operation. The car has completely complete side screens with elements of dynamic protection "Contact-5", "the author notes.
T-90 and T-90А are considered to be super-elite tanks in Syria, so they are trusted to the most trained crews, and they, as a rule, try to justify their trust.
Unfortunately, during the conflict there were cases of loss of expensive equipment, especially at the initial stage of finding the "nineties" in the SAR.
The author recalls that in Syria, T-90 took part in battles with terrorists from the end of November on 2015.
"Currently, these tanks have established themselves as the most adapted to real combat operations. Even those foreign experts who have recently had a negative attitude towards Russian technology think so, "concludes the publication.