The web showed the development of the military-industrial complex of the Donetsk People's Republic - new anti-sniper rifles called "Donchanka". Caliber
weapons
- 12,7 mm.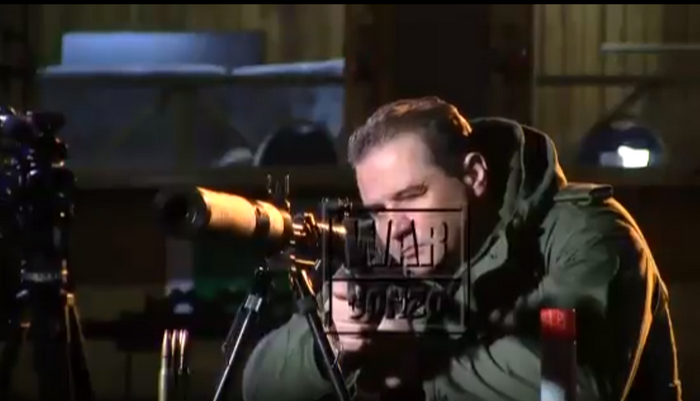 The test video was published on the official WarGonzo project channel in the social network Telegram
The DPR reported that the Donchanka anti-sniper rifle is a response of the Donetsk People's Republic to the decision of Canada and the United States of America on the supply of lethal weapons to the territory of Ukraine. The video from this weapon is fired by the Deputy Chairman of the Council of Ministers of the DPR, the minister of income and duties of the republic, Alexander Timofeev, with the call sign "Tashkent". The official fired several precise shots from the Donetsk team.
It is noted that this is a modified and upgraded version of the rifle, which has been tested on the contact line of the parties to the conflict in the Donbass. In October, it became known that the military-industrial complex of the DPR began producing its anti-sniper rifles with a caliber 12,7 of millimeters to effectively combat the snipers of the Armed Forces of Ukraine.
Recall, the US State Department authorized the commercial export to Ukraine of a limited batch of lethal weapons produced by American companies. According to media reports, it is a question of the supply of large-caliber Barrett M107A1 sniper rifles, as well as ammunition and spare parts to them in the amount of 41,5 million dollars.