Aviastar-SP JSC (part of the UAC transport division) completed the restoration of airworthiness and modernization of the An-124-100 Ruslan heavy transport aircraft, which earlier, on December 1 of this year, was named after the great aircraft designer Oleg Antonov. Recall that this symbolic action was the result of a joint initiative of the command of the military transport
aviation
and the management of the transport division of PJSC UAC.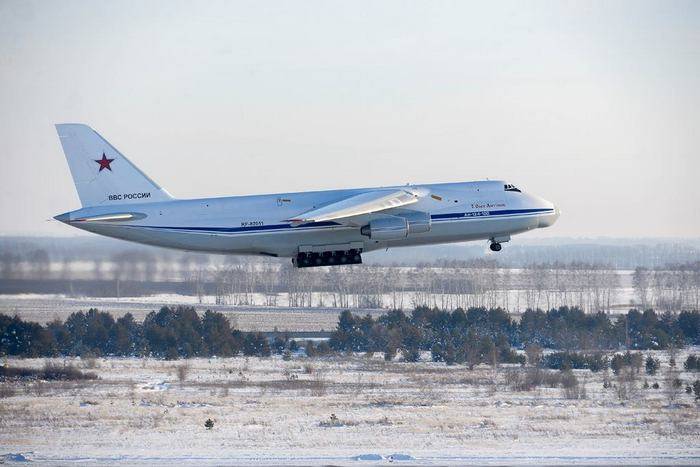 The aircraft was previously operated as part of the military transport aviation of Russia, the aircraft operating time was 1234 flight hours, he successfully made 719 flights.
In October, 2017 of the year, in the workshop of the final assembly of Aviastar-SP, JSC, production work was completed on the modernization of the airframe and aircraft systems. From the An-124 variant, it was converted into the An-124-100 modification, the service life and life of the aircraft was extended, and the malfunctions arising during the long-term operation were eliminated. As a result, the life of the aircraft has been extended to 33 years.
On December 20, the An-124-100 "Ruslan" plane at the flight test station of Aviastar-SP, JSC, made an introductory flight. Earlier, ground tests, engine race and other routine maintenance were also performed. As a result, the aircraft was adopted by the operating organization.