The effectiveness of the updated strategic bomber Tu-160M2, which they are preparing to release in the Russian Federation, will be 2,5 times higher than that of its predecessor Tu-160. This was in an interview with the newspaper "Red Star" the commander of the Far
aviation
Lieutenant General Sergey Kobylash.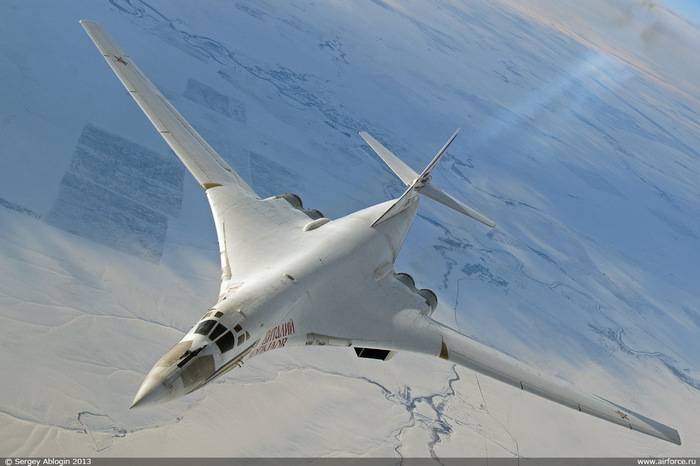 We expect an increase in the combat effectiveness of the aircraft by more than 2,5 times
- He said, speaking of the Tu-160М2. Kobylash recalled that in November, the Kazan Aviation Plant demonstrated the aircraft, which became the first prototype of the Tu-160М2 version produced in the framework of the reproduction program of a strategic bomber.
At present, the aircraft has been transferred to the flight test station of the plant to test the operation of new systems of on-board electronic and navigation equipment and the development of engines with improved characteristics. The first flight of the Tu-160М2 is scheduled for early next year.
- the commander said.
According to him, the introduction of new digital technologies will allow "to significantly increase the combat capabilities of the strike complex using high-precision
weapons
long range. "
Economical engines with broader resource capabilities will increase the flight range, which, together with the declared power supply, will keep the strategic missile carrier Tu-160 among the strategic strike systems
- stressed Kobylash.
The Ministry of Defense of the Russian Federation reported that the serial production of the Tu-160М2 should begin in the 2023 year. At the same time, VKS Russia plans to acquire at least 50 of such machines.