A batch of 16 armored vehicles "Typhoon-K" with a remotely controlled combat module came under the state defense order to the armament of special-purpose units of the Central Military District. This was announced on Friday by the assistant to the commander of the district troops, Colonel Yaroslav Roshchupkin.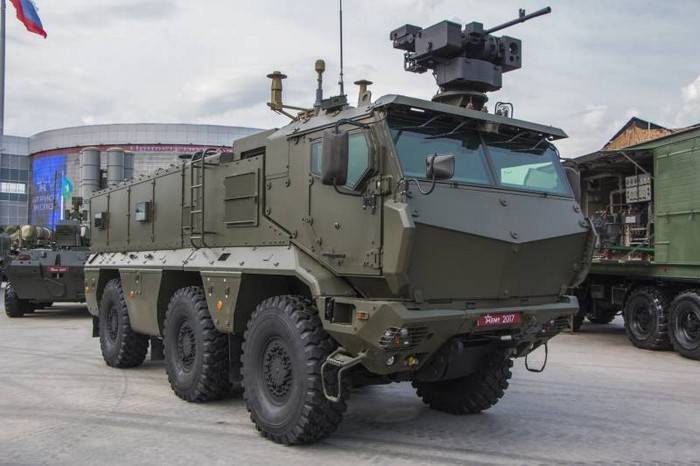 A batch of 16 armored vehicles "Typhoon-K" entered the state defense order for the arming of special forces of the Central Military District, increasing its combat capabilities and updating the fleet of combat vehicles. New technology adopted by specialists of the compounds stationed in the Samara and Novosibirsk regions
- said Roshchupkin.
The armored car "Typhoon-K" is designed for the transport of troops, provides high security of the crew, cargo and units of the machine from small arms with a caliber to 30 mm, mines and land mines. It has high maneuverability thanks to the wheel formula 6 * 6, maximum speed 105 km / h. The armored module is equipped with loopholes for firing from a small
weapons
, it can also be installed remotely controlled weapons.