British Foreign Secretary Boris Johnson believes that Russia is attempting to destabilize European countries, which is why relations between Moscow and London cannot develop normally yet, reports
TASS
.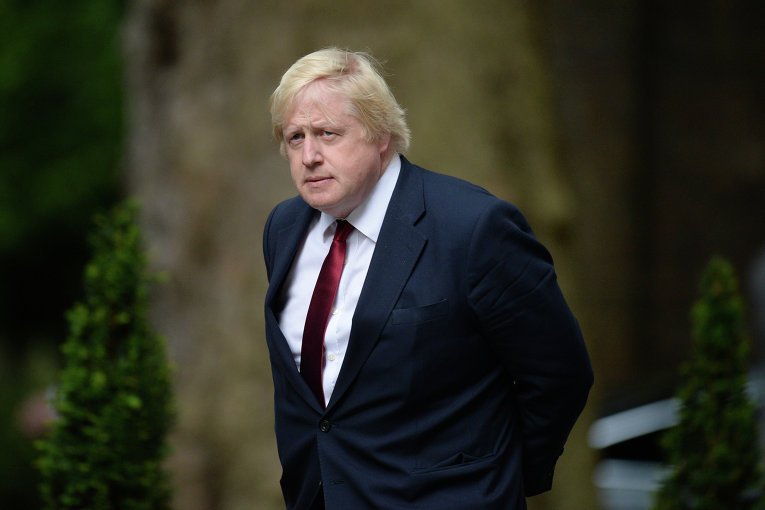 Our relations with Russia cannot develop as if nothing had happened, as long as Russia continues to make attempts to destabilize European states, including Ukraine. "The Kremlin directly opposed Russia to the West, but this should not be so
- said Johnson on the eve of his visit to Russia, which will be held on Friday.
At the same time, he believes that the dialogue between Moscow and London is extremely important for solving the most acute problems that the world community is facing today.
For international security, it is imperative that we talk to each other, because the consequences of misunderstanding or misunderstanding are serious. My visit to Russia is taking place at a turning point when we need to work together to resolve the most pressing world problems.
Said the Minister.
Such problems the British Foreign Ministry called the preservation of the deal on Iran's nuclear program, which US President Donald Trump intends to reconsider, and the threat from the DPRK.
Great Britain and Russia are permanent members of the UN Security Council, and it will be correct for us to continue talking with each other. Our relationship with Russia extends over 450 years. Our resemblance and
historical
ties are much stronger than our current political differences
- said Johnson.
Another important area for cooperation, he called the preparation for the World Cup, which will be held in Russia in 2018 year.
Great Britain and Russia have a common goal - a safe world championship. Thousands of fans from the United Kingdom are expected to travel to Russia. The UK is already working with Russia to help ensure the safety of British fans in the tournament, and this includes regular visits by the British police to Russia and return trips of Russian police to the UK
- noted the Minister.
Earlier, Russian Foreign Minister Sergei Lavrov confirmed the invitation to his British counterpart to visit Moscow.