Cuban authorities are not responsible for incidents with US diplomats, known as "acoustic attacks", reports
RIA News
Statement by the Chairman of the State Council of Cuba Raul Castro.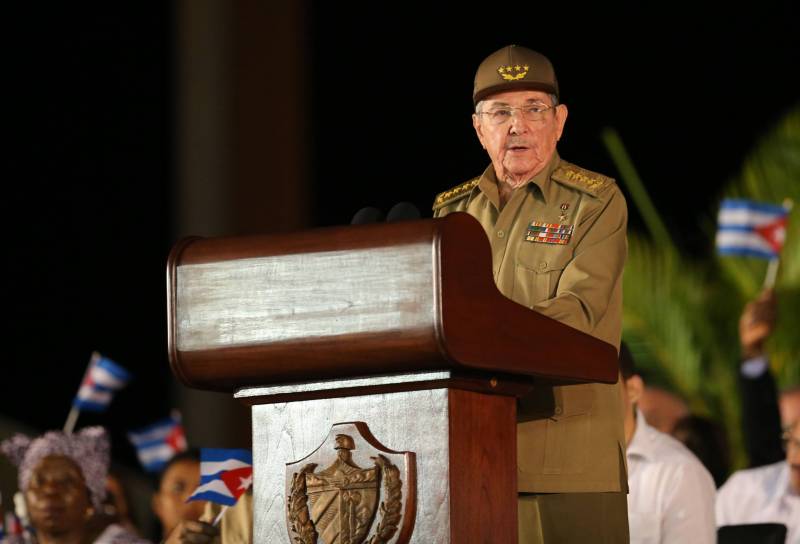 I repeat that Cuba did not bear and is not responsible for the alleged incidents that occurred with diplomats accredited in the country, investigations by Cuban and American experts confirm this,
said Castro, speaking before the deputies of the National Assembly.
He noted that the turn of the US policy under President Trump was one of the key ones for the future of the country.
In 2017, we witnessed a serious irrational step back in Cuba-US relations, for which our country is not responsible,
declared the Cuban leader.
In addition, Castro confirmed reports that he was going to leave his post in April 2018.
When the National Assembly of People's Power is established, my second and last mandate at the head of state and government will end, and Cuba will have a new president,
he said.
According to him, the stay of one person in important government positions should be limited to two terms.
Earlier, the Assembly decided that the election of a new composition and head of the State Council of Cuba will be held on 19 on April 2018.
Recall that this fall, the US State Department announced that more than 20 employees of the American embassy in Havana underwent an "acoustic attack" using special devices, as a result of which the victims had hearing problems, headaches, weakness and insomnia. A specially created investigative team did not find the source of the attack. Nor was the fact of such exposure established.