German Chancellor Angela Merkel, who in recent months has been busy exclusively with domestic affairs to form a cabinet, called the Russian president, asking Vladimir Putin about the reasons for the withdrawal of Russian officers of the JCCC (Joint Center for Control and Coordination of the Ceasefire). The President of the Russian Federation had to conduct a kind of explanatory work.
The Kremlin press service reports:
Vladimir Putin, in particular, noted that for a long time, the Ukrainian authorities, through various restrictions and provocations, purposefully made it difficult for our military to stay and fulfill their duties. There was no response to our repeated proposals to resolve the current unacceptable situation.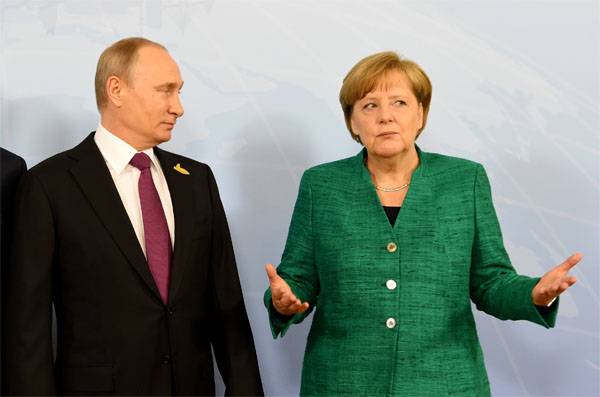 During telephone conversations, agreements were reached on continuing the dialogue on the Ukrainian issue. Merkel, in particular, offered to discuss the restoration of the work of the JCCC mission in full. In addition, we are talking about supporting the process for the early exchange of prisoners. This process has lately been frustrated by Kiev, constantly finding reasons to refuse to exchange according to the formula "all for all".
Vladimir Putin and Angela Merkel expressed support for the so-called Christmas truce that came into force.
Against this background, reports from the Donbass continue to come about the increasing incidence of attacks by the Ukrainian side of the LDNR territory. In particular, on the eve of several dozen ammunition exploded in the very center (in residential areas) of the village Yasinovataya. One of the shells hit the territory of the kindergarten.