The President of the Syrian Arab Republic, Bashar Assad, said that it was not only the United States that was implementing plans to train terrorists in Syria. According to Al-Assad, the special services of some European countries also act to prepare bangroupings for their further counteraction to the Syrian army.
Syrian journalist Riyadh Farid Hijab reports in his submission that France, in particular, was involved in the training of militants in the SAR, in particular, from whose territory several thousand pseudo-refugees who had returned to Europe under the guise of forced migrants returned to Syria.
We will remind that earlier in the Defense Ministry of the Russian Federation declared the preparation of the American special services of terrorists in the province of Haseke. The backbone of the group, called the "New Syrian Army", is made up of hundreds of militants of the so-called "Islamic State" (* prohibited in the Russian Federation). We are talking about training terrorists in the area of ​​the Al-Sadd refugee camp in the aforementioned Syrian region.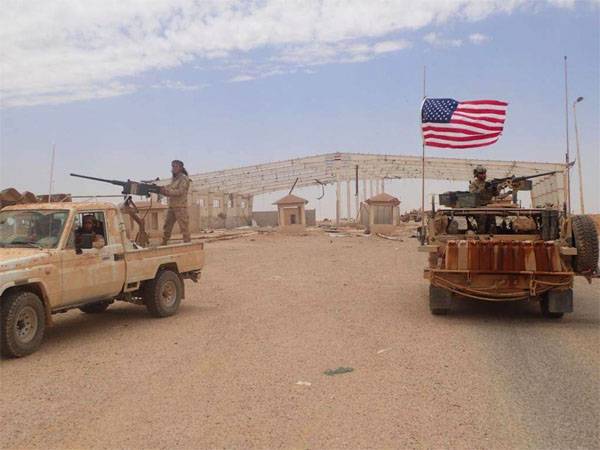 At the Pentagon it is claimed that the charges of training militants "look absurd." Although now there is enough evidence of how American intelligence services once raised Al Qaeda (* banned in the Russian Federation). And French President Emmanuel Macron even said that the victory over the terrorists in Syria was "obtained exclusively with the help of the international coalition." At the same time, Macron did not report why the victories over the igilovtsy coalition were not mined before joining the counter-terrorist operation of the Russian Armed Forces.
Against this background, reports from Egypt come that the militants of ISIS (*), whose concentration is growing in North Africa, attacked the airfield of the city of El Arish on the Sinai Peninsula. Militants tried to seize a military base at the time when she was visited by the country's defense minister. The attack was repelling the Egyptian military.