Newspaper
Kommersant
with reference to its own sources, reports that Vitaly Mutko will be sent to "pre-New Year" resignation next week. In this case, we are not talking about resignation from a government post (and Mutko is a whole deputy prime minister). This man will resign as president of the Russian Football Union.
At the same time stated that Mutko is going to resign "of their own accord." The reason for this was the so-called doping scandal.
Earlier, WADA said it had sent some Russian football players to the FIFA headquarters doping tests. These tests, as noted, are "suspicious".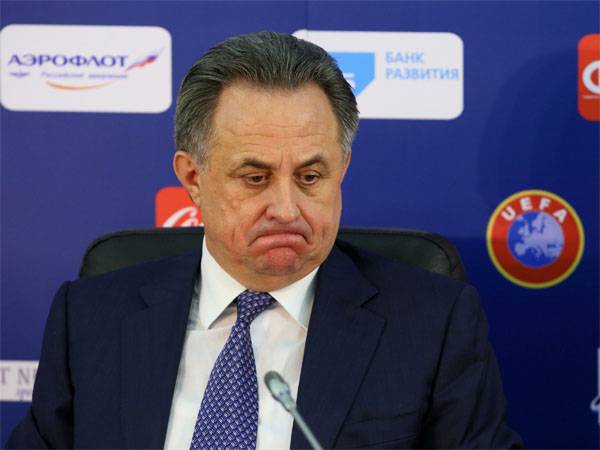 The media publishes information about the most likely successor to Vitaly Mutko as president of the RFU. This person is the chairman of the organizing committee of the World Cup 2018 Alexey Sorokin.
We will remind that earlier the International Olympic Committee lifted Mutko for life from the Olympic Games as a representative of the bureaucracy.
Mutko himself, after news that the IOC had extended the disqualification of the Russian Olympic Committee, in response to a question about continuing his activities in the government, said that "the media should not make premature conclusions" about his resignation. At the same time, the Deputy Prime Minister of the Russian Cabinet said that in Russia "there is someone to make such decisions."