Israeli Prime Minister Benjamin Netanyahu harshly criticized the United Nations, in which the overwhelming majority of countries refused to follow the example of the United States and recognize Jerusalem as the Israeli capital. Moreover, most countries criticized the decision of the United States and the position of Israel, which actually refused to negotiate with Palestine.
Commenting on recent events at the UN, Netyanahu said that the United Nations is "the house of the liars".
Statement by the Chairman of the Israeli Cabinet leads
The Jerusalem Post
:
It took 70 years for Jerusalem to be officially recognized as the Israeli capital by the United States. How many more years will it take for the UN to do the same? Attitudes towards Israel are changing on all continents, and in order for it to change in the UN, it will obviously take a long time. I hope that many other states will also decide to recognize Jerusalem as the Israeli capital.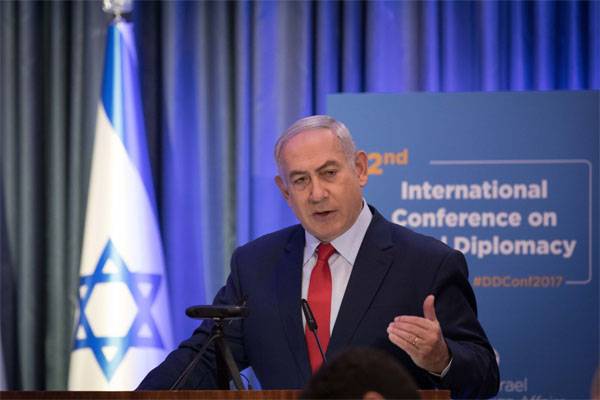 Recall that in the past few days, Palestinian-Israeli relations have again come down to armed conflict. Hamas leaders announced the start of a third intifada. From the territory of the Gaza Strip in Israel, rockets are actually launched every day, the Israeli army responds with air strikes. The conflict has led to the appearance of the next victims. And while the flame of opposition is clearly not going to fade.