The MT-LB transporter-tractor, despite its considerable age, is still actively used in dozens of armies of the world. In the Russian "Motolyga" (as the troops dubbed the armored vehicle) can be found in the strategic missile forces, motorized rifle,
tank
, artillery regiments and brigades, military air defense. Not without it in the marines and coastal units of the Navy.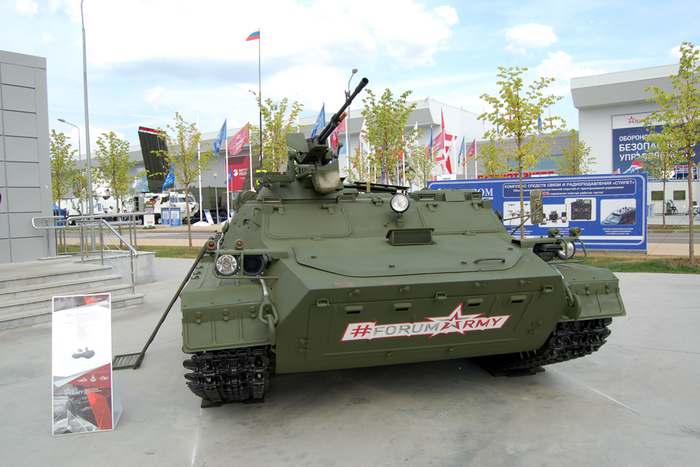 But, no matter how well proven technique is, sooner or later it needs to be modernized. Currently, a number of Russian enterprises have offered about a dozen options for improving the characteristics of the armored veteran. The newest are the development of JSC "Remdizel". According to them, the MT-LB is transformed into the MLBSH "multipurpose light armored chassis" (product 7).
It is not just the replacement of one abbreviation with another. Deeply modernized machine instead of the old 240-strong engine gets a new: economical, with an 360 horsepower, with a significantly increased resource. As a result, the maximum travel speed increases to 65 km / h. Power reserve instead of the previous 500 km now comes to 900 km.
On the MLBSH, a hydrovolume turning mechanism has appeared. Control is now carried out with the help of a joystick. The carrying capacity of the machine is 2,5 tons, and the mass of the towed cargo can reach 7 tons. According to the creators of the armored vehicle, the "7 product" can be the basis for the installation of various special equipment used in the army, reports "WG-Force"