Ukrainian media reported that the London court decided on all the foreign assets of Ukrainian billionaires Gennady Bogolyubov and Igor Kolomoisky. The solution is to order the arrest of the funds of these oligarchs. The amount of "frozen" assets is more than 2,5 billion dollars. "Freeze" was carried out in the framework of the proceedings in the case of the Privat group of companies, whose property was nationalized by another Ukrainian oligarch, who is also the president, Petro Poroshenko.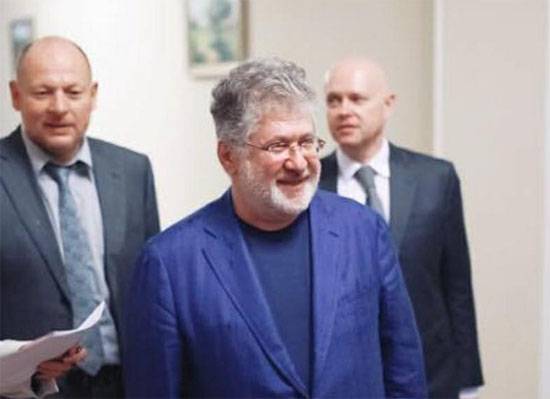 In a court in London, they said that before the nationalization of assets Kolomoisky had illegally withdrawn funds abroad.
It is emphasized that the assets are arrested (frozen) during the investigation. At the same time, it was noted that the freezing should concern the assets of Kolomoisky and Bogolyubov in any country of the world.
Kolomoisky himself states that he did not violate the law, since the withdrawal of funds was carried out under the control of the National Bank of Ukraine, in particular, NBU Deputy Chairman Ekaterina Rozhkova. This is reported by the Ukrainian TV channel
TSN
.
Recall that Igor Kolomoisky is considered one of the sponsors of the maidan 2014 of the year. Several armed groups of radical nationalists were created with his funds. After the "revolution of dignity", Kolomoisky had a conflict with Poroshenko, who was resolved by the "peaceful" nationalization of the Privat group of companies and by the possibility for Kolomoisky to withdraw part of the funds "for a rainy day".