The head of the clothing company "Bosco di Ciliegi" turned to the International Olympic Committee with the requirement to use the Bosco logo on the Olympic form. Mikhail Kusnirovich demands from the IOC to ensure that the emblem of his company is not used on the form of Olympians and Olympic functionaries. It is reported by the news agency
Reuters
.
The decision of Mikhail Kusnirovich was taken as a response to the decision of the IOC to ban Russians from using sports uniforms with the national symbols of Russia.
Mikhail Kusnirovich declares that the IOC is now obliged to glue or cut off the logo of the company "Bosco di Ciliegi" with Olympic clothing sets. Otherwise, a claim will be filed against the IOC for the misuse of intellectual property.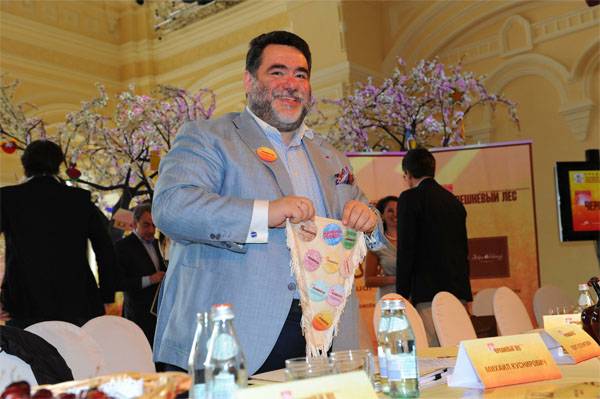 Also, the IOC is losing significant funds from the failure of the contract.
From the statement of Mikhail Kusnirovich (quote
"Kommersant"
):
We will insist that our intellectual property, our brand is not used by either members or IOC employees on our clothes at the Olympics in Pyeongchang. On the basis of the technological possibility, we will remove this from the direct vision of cameras and photo correspondents. I am not afraid of the consequences of this step.
According to Kusnirovich, the company ceases to cooperate with the IOC until the accreditation of the Olympic Committee of Russia is restored.