The tactical missile system 9K714 "Oka", known in the West as SS-23 "Spider" ("Spider"), was the pride of the Soviet army. NATO generals considered him one of the most dangerous specimens.
weapons
USSR and the Warsaw Pact, writes
Messenger of Mordovia
.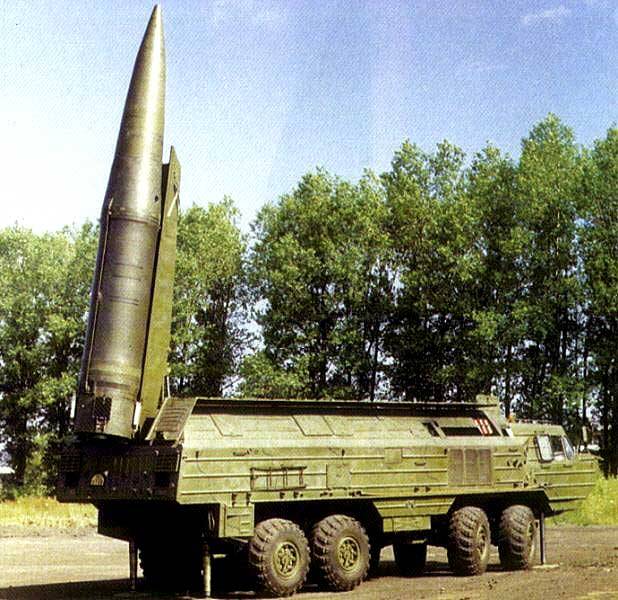 Indeed, NATO's fears were well-founded: "Mounted on a floating high-mobile BAZ-6944 chassis with a powerful 400-powerful Spider engine could deliver unexpected high-precision strikes, including using nuclear and chemical warheads. Now it is precisely known that the advertised Patriot was powerless against the Soviet super-weapon, "writes the author of the material Daniel Rodionov.
Therefore, it is not surprising that the Americans began to urge the leadership of the USSR to destroy these complexes. "Although SS-23 did not fall under the agreement on the limitation of medium-range and short-range missiles (they had never been tested at distances over 400 km), guided by" new thinking ", it was decided to destroy 102 launchers and more 200 missiles to them. The army's combat damage was enormous, "the article says.
Subsequently it turned out, by thoughtlessness or malicious intent, about the secret missile systems that were in service with the Warsaw Pact countries, "forgot". GDR alone became the mistress of 18 installations (destroyed in 1990). The same amount was in Bulgaria. Approximately 10 machines remained in Slovakia and 4 more - in Romania.
Later, the leadership of these countries all the Soviet military secrets to which it had access, handed over to the NATO command. So, "Spiders" were on the American ranges, where anti-missile systems were being worked out.
It is also known that the USA bought in the former socialist countries of Europe, including in Ukraine, the old Elbrus, Luna missile systems and the newer Dots.
"Apparently, the characteristics of SS-23 seriously frightened NATO members, since at the beginning of the XXI century they demanded from Slovakia the complete destruction of all the complexes at its disposal. The bloc calmed down on this occasion only when the last rocket was blown up, "the author concludes.