Australian Police reported a tragic incident in one of the largest cities in the country - Melbourne. The material of the law enforcement department says that an unknown person entered a group of people in the very center of the city. At least 19 people received injuries and injuries of varying severity. It is reported that at least four are in critical condition. Physicians of one of the Melbourne clinical centers are fighting for their lives.
Stated that among the victims there are children, including pre-school age. On the dead at the moment is not reported.
Australian media reported that the incident occurred on Flinders Street. Called and car brand. This is a Suzuki SUV.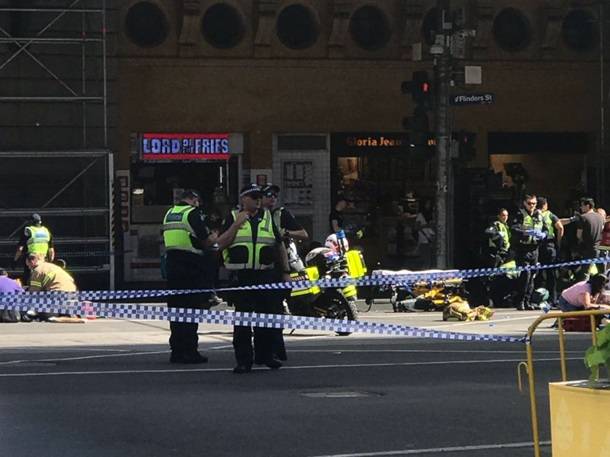 At the moment, the police avoids the term "terrorist attack". However, this is not reported on other reasons that led to the fact that under the wheels of the car for a few seconds were almost two dozen people.
According to some reports, the driver of the SUV was still alive. He was detained. In the Australian press it is said that there was another person in the car. He is also detained.