Another motorcade EMERCOM of Russia with humanitarian aid, including New Year's gifts for children, arrived in Donbass on Thursday, the press service of the department told reporters.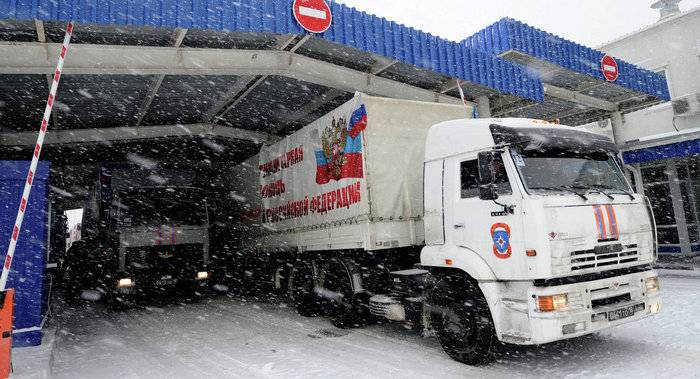 Cars arrived in Donetsk and Lugansk. In the way of emergency situations did not arise. All cars passed customs inspection. Now at special points of reception there is unloading of humanitarian aid.
- Said the source agency.
All cargo will be distributed among socially significant objects of Donetsk and Lugansk regions and among the needy population.
After unloading, the cars will return to Donskoy rescue center through the border checkpoints "Donetsk" and "Matveyev Kurgan".
The seventy-second column of the Ministry of Emergency Situations delivered to the Donbass about 450 tons of children's food packages, medicines, textbooks and New Year's gifts. Assistance to the south-east of Ukraine is already the fourth year. Earlier, the EMERCOM of the RF delivered more than 70 thousand tons of humanitarian aid to the residents of Donbass.