Russian military engineers and reconnaissance aircraft will receive lightweight Breeze unmanned helicopters capable of detecting underground caches, communication cables and explosive devices, according to
News
.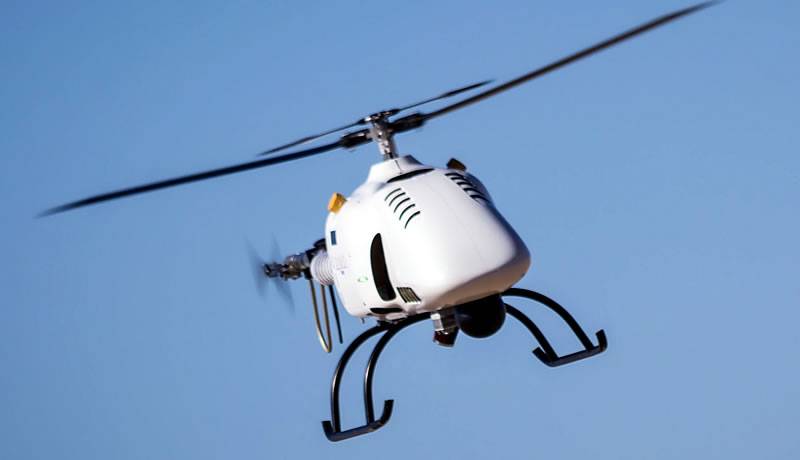 Currently "Breezes" are being tested. Several copies of the product were transferred to engineering and sapper units for trial operation. After the improvements, new complexes will be added to the arsenals of military engineers and intelligence officers.
According to the official wording, "Breezes" are intended "for the operational monitoring from air of large areas and the detection of hidden objects containing metal."
"Outwardly, such a device looks like a radio-controlled model of a helicopter (it easily fits in the back of an army armored car" Tiger "). A magnetometer sensor, similar to a large washer, is attached to a bar sticking out from the starboard side, "the newspaper writes.
Editor of the UAV.ru journal Denis Fedutinov:
With regard to equipping the UAV with devices to search for mines, then Russian developers follow the global trend here. Abroad, devices of the Austrian company Schiebel, which initially specialized in building mine detectors, are in steady demand. To date, these UAVs, including those in the mine version, have been bought around 15 countries. Such systems accelerate the survey area and at the same time eliminate the risk to the life of sappers.
UAV "Breeze" were developed by JSC "NPP" Radar MMS ". They are already used by civil structures for geological exploration, as well as rescuers of the Ministry of Emergency Situations. The duration of their work is about one and a half hours. This time is enough to fully explore a small town and its surroundings. Information about all items found and their characteristics is applied to an electronic map of the area for subsequent transfer to sappers.
The take-off weight of the BLAH is 37 kg, while it carries up to 8 kg of payload. The Breeze has a cruising speed of 65 km / h, its practical range is 35 km, and can conduct reconnaissance at altitudes up to 1000 meters.