Lithuania intends to collect a fine from Gazprom in the amount of 42 million euros abroad, since in Lithuania the Russian company has no property, reports
RIA News
Statement by the Minister of Energy of Lithuania Zigimantas Vaičiūnas.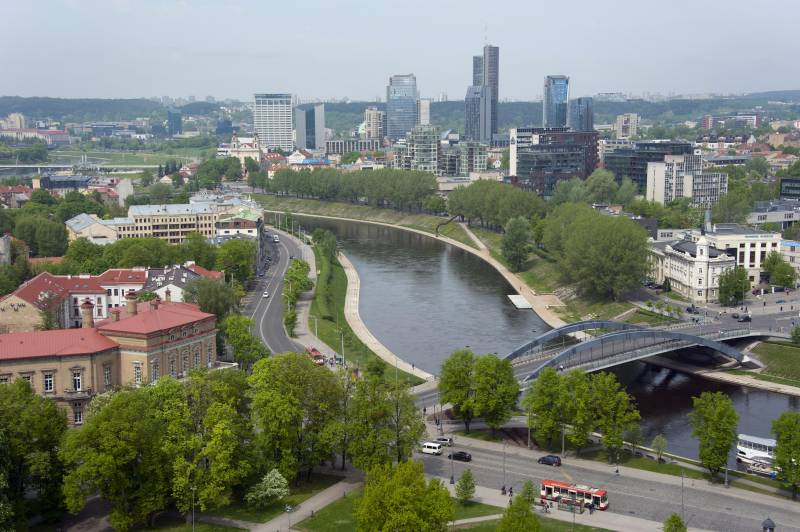 The agency recalls that in December 2016 of the Lithuanian Central Administrative Court ordered Gazprom to pay Lithuania a fine of € 35,561 million due to the fact that the corporation violated the 2004 agreement of the year and did not agree to sign a gas exchange deal with Lietuvos energija. Thus, the court upheld the decision of the Competition Council, which imposed this fine in October 2014 of the year. In November, 2017, the amount of this fine by Gazprom, including penalty, reached 42 million euros.
On Wednesday, at a government meeting, it was decided to apply to foreign countries with a request to evaluate the property of a Russian corporation.
The first step on our part was to search and verify whether there is any property of the corporation Gazprom in Lithuania. Obviously, there is no such property. Today it was decided to activate the second step - to appeal to foreign countries,
told Vaichiunas to journalists.
According to him, the Ministry of Energy of Lithuania "will have to evaluate potential countries that have the property of a Russian corporation within a month and submit recommendations to the government."
The Competition Council in June 2014 decided that by refusing Lietuvos energija an agreement to exchange gas in 2013-2015 years, Gazprom prevented the Lithuanian company from signing contracts with other gas suppliers and thus violated the terms of the permit for the concern to acquire 34% of Lietuvos shares Dujos, issued by the Competition Council in 2004. Then it was reported that the Lietuvos energija deal with one of the Western European companies would reduce the cost of buying gas, and this would also correct electricity prices for consumers.