Russia is preparing for a new conflict, this is evidenced by its new weapons program. So think on the western side.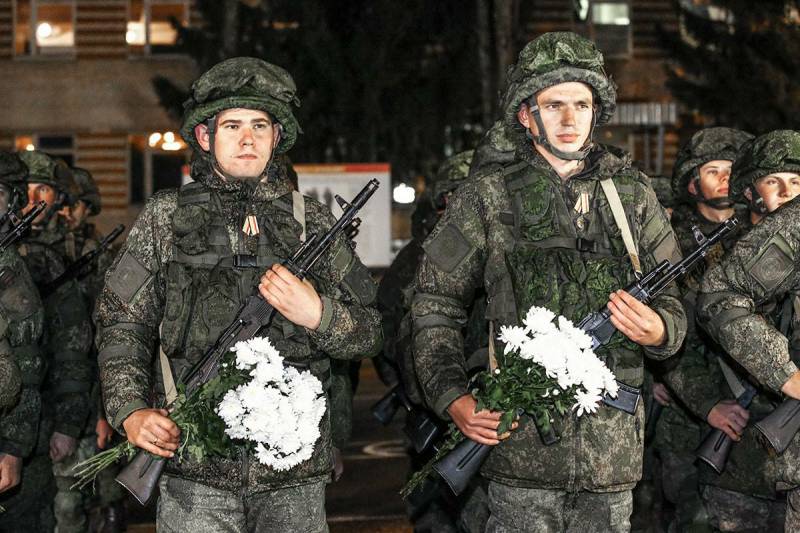 Vladimir Putin will approve the State Arms Program on 2018 — 2027. Its well-known positions make the West think about preparing the Kremlin for a new conflict. Previous conflicts lists newspaper
"The weather"
: Georgia, Ukraine, Syria. Russia is rattling
weapons
"Than reminds" of its military power. " According to the publication, even in times of serious financial difficulties, Russia "maintains parity with the United States."
"After Georgia, Ukraine and Syria, is the Kremlin preparing for a new conflict?" Diplomats and military experts are eagerly awaiting a detailed answer to this question from the State Armaments Program for 2018 — 2027, which must be approved by President Vladimir Putin of 22 December, "the website quotes the material of the French-language newspaper" Le Temps "
"InoTV"
.
The provisions of this document partially surfaced in the Russian press. The Swiss edition refers to Kommersant, which informs: among the priorities of the new program are nuclear deterrence systems and high-precision weapons. It also indicates the development of general-purpose forces.
In addition, the program says about hypersonic weapons.
And these terrible Russian planes: reported on several strategic missile carriers Tu-160М2. Moreover, in parallel, the Russians will develop the PAK DA, a supersonic bomber of the new generation.
In
naval
the plans include the construction of a new generation of Borei-B-class nuclear-powered strategic missile carriers and the acquisition of Husky-class missile carriers. But Moscow seems to have "abandoned" the idea of ​​aircraft carriers, writes the Swiss.
The state program in question is late: it should have entered into force as early as 2016 year. Russian prevented the economic crisis.
The publication quotes military expert Alexander Golts:
"The Russian authorities regularly remind other countries that Russia can destroy them. With the same goal, Russia, even in times of serious financial difficulties, at all costs maintains parity with the United States. "
And yet in "Le Temps" they do not believe that the Russians will take the lead. The country's military capabilities are limited, and the army lags behind NATO forces in technological capabilities. Russia "does not have the opportunity to conduct a long and complex campaign," the authors of the material say.
* * *
Consequently, the brave Swiss and other valiant Europeans are not at all afraid of the Russian army, which the financial crisis has so undermined, that it does not even have time to arm itself, more precisely, to rearm.
However, clear concerns about "destruction" are also seen in the newspaper publication: parity with the United States is no joke!
Observed and commented on Oleg Chuvakin
- especially for topwar.ru