From Poland comes the information that in the city of Torun (north of Poland), located on the banks of the Vistula, they are going to install a sculpture composition telling about the Volyn Massacre. Recall that we are talking about the events of the Second World War, when Ukrainian nationalists exterminated the entire Polish population of villages. According to the estimates of Polish historians, those years at the hands of Bandera were killed before 200 thousands of Poles, which Warsaw recognized as a genocide. Warsaw demands the same recognition from Kiev.
In the Polish edition
Wiadomosci
A material is provided stating that the 15-meter sculptural composition will be placed in the National Memory Park of Torun. At the same time, some Polish historians, including Adam Balser from the College of Eastern Europe at the University of Warsaw, believe that such a monument could contribute to a sharp deterioration in relations with neighboring Ukraine.
The fact is that the 15-meter sculptural group reflects the direct facts of the Volyn Massacre - pierced children's bodies, people's heads on the fence, enveloped in flames.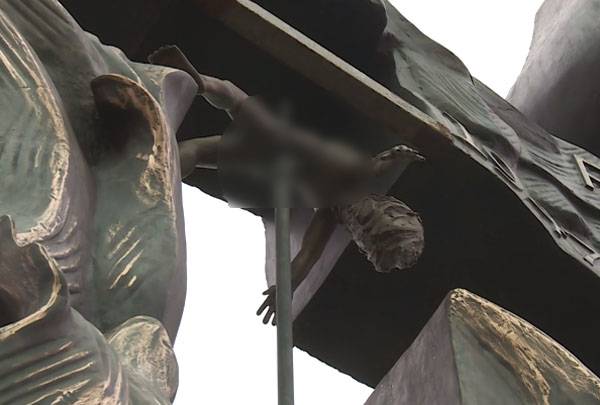 The author of the monument is a Polish sculptor Andrzej Pytinsky, who lives in the United States of America. In his opinion, the Poles should not forget about the Volyn tragedy and who caused it.